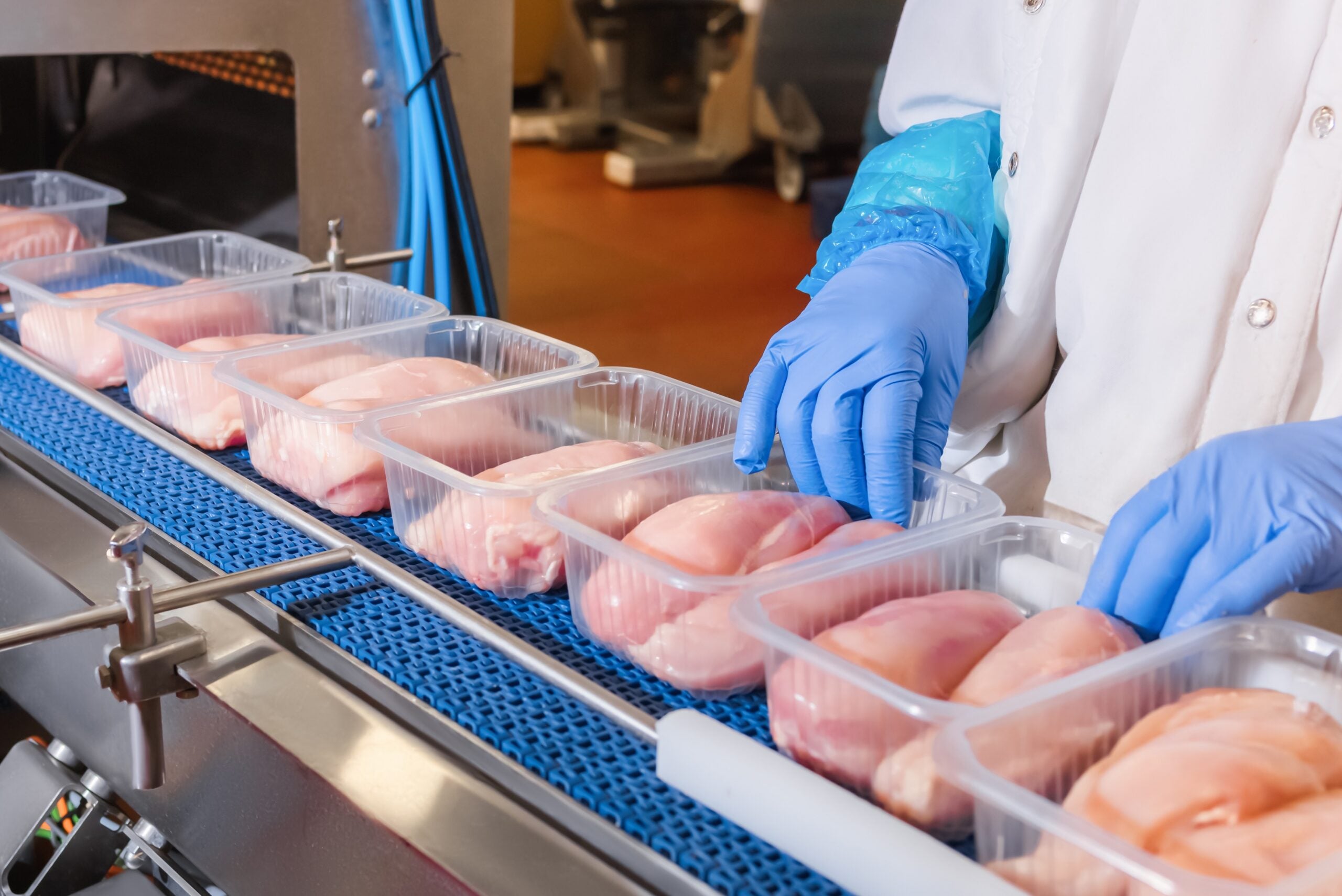 UK meat processors are bracing for pressure on supplies of CO2 after the closure of two fertiliser plants in England, warning of the potential impact on production.
The factories, located in Cheshire in north-west England and Durham in the north east, saw their operations on Wednesday (15 September) stop amid "high natural gas prices", owner CF Industries Holdings said. The US-based fertiliser group said it could not estimate "when production will resume at the facilities".
CO2 is used in meat processing in various ways, including to stun birds before slaughter and in the packaging of products. In a statement today, The British Poultry Council said the closure of the fertiliser facilities, located in Ince and in Billingham, had "compromised CO2 supply for several sectors, including vital food production". CO2 produced at the sites account for 60% of the UK's output of the gas, the trade body said.
"With fewer than 100 days to go until Christmas, and already facing mounting labour shortages, the last thing British poultry production needs is more pressure," Richard Griffiths, the chief executive of The British Poultry Council, said. "If CO2 supplies become tighter and more unpredictable then supply chains will have to slow down. Ultimately, no CO2 means no throughput."
He added: "CO2 is vital for hugely important sectors such as nuclear power, healthcare, and food production. These sectors are part of a priority list for CO2 supply. We need the Government to help facilitate and financially support that prioritisation to maintain food supply and avoid bird welfare issues."
In a statement, a UK government spokesperson said: "We are monitoring this situation closely and are in regular contact with the food and farming organisations and industry to help them manage the current situation."
Three years ago, a shortage of CO2 in Europe hit food and drinks production in the UK. Today, a second UK meat trade body, The British Meat Processors Association, said the "CO2 crisis that's unfolding this year probably looks to be a lot worse than the last one in 2018".
Nick Allen, the association's CEO, added: "This time, we've had zero warning of the planned closure of the fertilizer plants … and, as a result, it's plunged the industry into chaos. We urgently need the Secretary of State for Business to convene the big CO2 manufacturers to demand that they coordinate to minimise disruption and provide information to Britain's businesses so contingency plans can be made.
"This crisis highlights the fact that the British food supply chain is at the mercy of a small number of major fertiliser producers (four or five companies) spread across northern Europe. We rely on a by-product from their production process to keep Britain's food chain moving."
CO2 is also used in the production of beverages including beer and soft drinks. Gavin Partington, the director general of The British Soft Drink Association, said: "Any local shortage of CO2 risks impacting a wide range of businesses across the food and drink sector. Drinks producers in the UK are monitoring the current situation and have plans in place to help maintain their service to customers including working with CO2 suppliers to mitigate any possible impact as well as looking at alternative sources."
Pressure on CO2 supplies will add to the strains seen recently on production and distribution in the UK food and drinks industry caused by shortages of staff in areas such HGV drivers and meat production. Manufacturers have pointed to the impact of Brexit and the pandemic for a paucity of labour in certain parts of the supply chain. UK food retail executives have spoken publicly about the effect on supplies to stores.