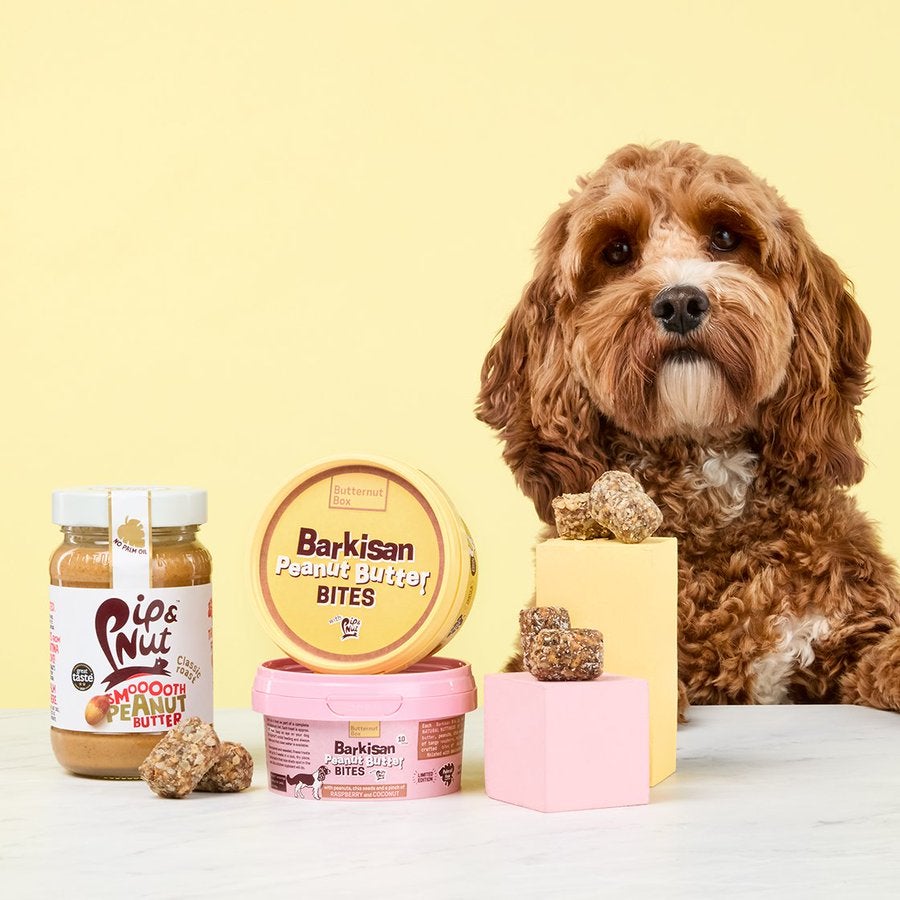 Pip & Nut, the UK-based nut butter manufacturer, has entered the pet-food category by linking up with local dog-food supplier Butternut Box.
The companies, both based in London, have launched Barkisan Peanut Butter Bites – a range of dog treats made with Pip & Nut's peanut butter.
Pip & Nut suggested the move is linked to the increasing 'humanisation' of dog-food. It quotes research showing four in five of dog owners have revealed they have plated up human meals for their pet, while two in five treat their pet to human-quality food.
A Pip & Nut spokesperson told Just Food: "For now, the key purpose of our partnerships is to generate brand buzz and keep things interesting as we continue to scale our core range. Developing a limited edition peanut butter treat for dogs with Butternut Box felt like a natural collaboration given the trend for giving peanut butter for dogs.
"These treats have been a couple of years in the making as we wanted to make sure they were just right."
The products, which will be made by Butternut Box, will be sold via the two companies' e-commerce channels.
The spokesperson said that for now there are no plans to launch a full pet-food range but added: "We know that consumers are already supplementing their dog's standard pet-food with natural peanut butter, including our own, so we will continue to watch this trend and see how it develops over time."
Commenting on the venture, Pip & Nut founder Pip Murray said: "We absolutely love that Barkisan Peanut Butter Bites are the perfect combination of Butternut Box's fresh produce and Pip & Nut's better, natural ingredients. We can't wait to see dogs and their owners enjoying Pip & Nut side by side."
Butternut Box co-founder Dave Nolan said: "We've been admirers of Pip & Nut for a while now for their truly delicious product and their values as a B Corp business, both of which make us natural partners."