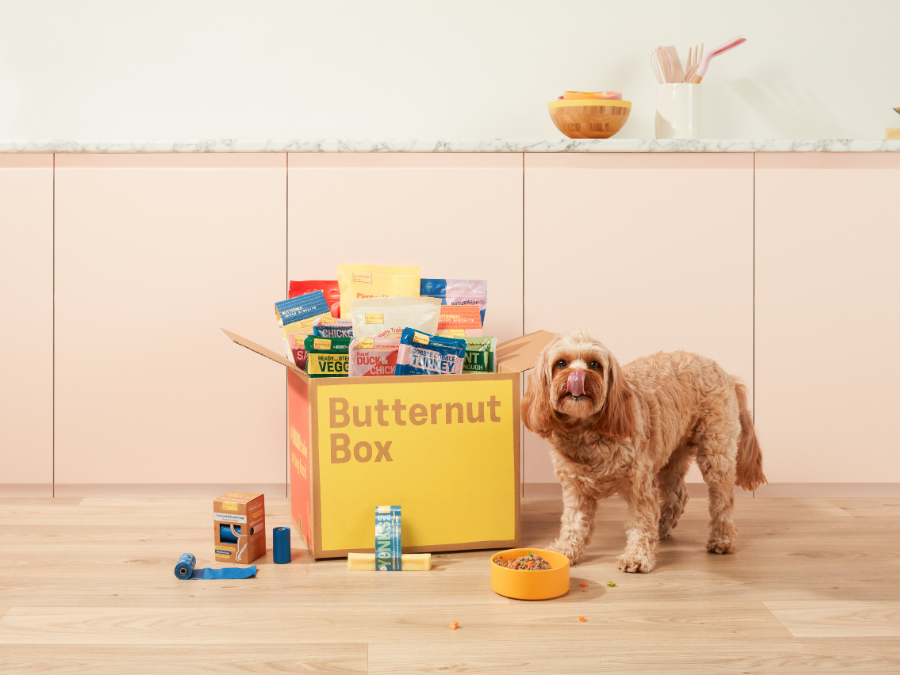 UK-based dog-food supplier Butternut Box has acquired Polish brand PsiBufet for an undisclosed fee.
Founded in 2016, Butternut Box has expanded its presence throughout Europe, available in the UK, Ireland, the Netherlands, Belgium and now Poland with this acquisition. The start-up makes "human quality" fresh dog food.
PsiBufet, which was set up in 2012, similarly makes fresh food said to be individually tailored for dogs.
Butternut Box said in a statement the deal will see allow PsiBufet's customers to "enjoy better quality fresh food, a wider range of products, and a more advanced online customer experience".
The deal also allows the UK start-up to extend its operations to central and eastern Europe, "with Poland serving as a regional hub for the group's operations and enabling wider growth into Europe", according to the company.
Kevin Glynn, a co-founder of Butternut Box, said: "PsiBufet shares our commitment to providing dogs with fresh, wholesome, nutritious meals, and we are excited to bring their expertise and product offerings into our portfolio.
"This acquisition allows us to scale our operations in Europe and bring the Butternut Box experience to even more dog owners and their beloved dogs."
Butternut Box has raised over £100m ($124.5m) in funding since its inception with investors such as White Star Capital and L Catterton, the private-equity firm set up by LVMH. It was also recently certified as a B Corporation thanks partially to the opening of a fully integrated manufacturing facility in March 2021, named Rudie's Kitchen.
Piotr Wawrysiuk, founder and CEO of PsiBufet said: "Butternut Box has been supporting us for over three years. It is not only a capital investor but above all a strategic one, sharing their knowledge and experience.
"Our companies share a common organisational culture and, above all, a mission: to provide health and happiness to dogs and their humans all over the world. I am pleased that, thanks to the relationship, we will be able to offer customers in Poland the highest quality products."
In February, Nestlé CFO François-Xavier Roger said that he is "not totally convinced by the economics" of human-grade pet food.
The Purina brand owner said that human-grade pet food does present a market opportunity but Roger doubts its profitability.