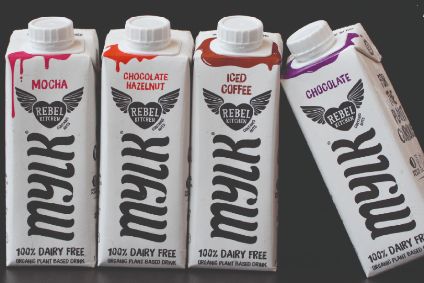 Plant-based dairy firm Rebel Kitchen of the UK has merged with local peer Nurture Brands to create an enlarged business.
Rebel Kitchen, which already shares the same owner as Nurture Brands but has been run as a separate entity, will join Emily Crisps and Ape Snacks under the Nurture Brands umbrella.
In January, Craze Foods – the trading name for Rebel Kitchen – and Better Fresh – the vehicle that runs Rebel Kitchen's fresh side of the business – will merge with London-based Nurture Brands, creating a group with a retail sales value of more than GBP10m (US$12.6m).
Ben Arbib, founder of Nurture Brands and Rebel Kitchen, said: "As two businesses that share a common desire to create healthier plant-based alternatives, it makes sense to join them.
"In becoming one business, we are able to accelerate the growth of our brands whilst still delivering great tasting products made with whole, plant-based ingredients, under an ethical business model."
Adam Draper, managing director of Nurture Brands, added: "Our business is poised for strong growth over the coming years as we connect with many of the macro category trends in food and drink. We know that our brands resonate with consumers and we have a fantastic team who are passionate about driving our brands and the category forward in the UK and beyond."
Draper will remain as managing director of Nurture Brands post-deal.
Rebel Kitchen, which makes organic dairy alternatives as well as organic coconut water, was founded in 2014.
The brands Ape Snacks and Emily Crisps were purchased by Arbib in November 2018 and March 2019, respectively.
Arbib added: "We see the whole plant-based movement as a massive opportunity and all three brands will play their part in the categories they sit within.
"The UK is our home market but we are seeing many opportunities in the export market. Australia for example is Rebel Kitchen's largest export market."