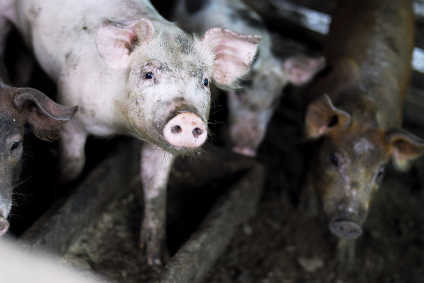 Seven meat processors across England and Northern Ireland have been given the green light to export pork to China.
The announcement follows a long accreditation process which saw Chinese inspections of plants and several Northern Ireland agriculture ministers visiting China.
Sites cleared for export are in Suffolk, Lincolnshire and Derbyshire in England and in County Antrim and County Tyrone in Northern Ireland. The producers involved included Karro Food Group and Cranswick.
UK food minister George Eustice said the deal would bring a GBP200m (US$259.4m) boost to the UK food industry and support 1,500 jobs.
It will also create a mass market for so-called fifth-quarter cuts such as trotters – for which there is a ready market in China -, heads and hearts.
Northern Ireland's chief veterinary officer Robert Huey said the deal represented a major boost for the Northern Ireland's pig sector as well as the wider agri-food industry.
"By recommending approval, the Chinese authorities have recognised the rigorous standards Northern Ireland has in place to produce our high-quality, safe and wholesome pork," he said.
The plants were inspected by China's Certification and Accreditation (CNCA) agency.
Nine UK pork producers are already exporting to China.
China has been getting tough recently on foreign meat producers exporting into the country. In July it barred six Australian companies from selling its products there.