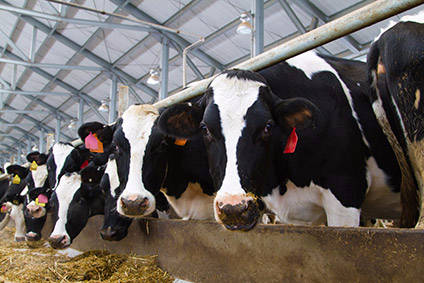 The UK government has announced plans to establish a Food and Drink Export Council to promote British goods in overseas markets.
It will work in collaboration with industry and governments in Scotland, Wales and Northern Ireland to "take advantage of booming demand for British exports".
The body's establishment was announced as part of a raft of new measures to boost overseas trade under the auspices of a new Trade and Agriculture Commission (TAC).
These also include creating a new cohort of international 'agri-food attachés' who will work around the world to promote export opportunities for UK farmers and producers, "providing market intelligence and technical expertise".
The Government has also pledged to uphold environmental, animal welfare and quality standards in trade deals, such as the one agreed with New Zealand yesterday (21 October). It said the "UK's high standards will be a red line in all our trade negotiations".
It said this was a response to recommendations included in a Trade and Agriculture Commission report released in the summer.
Chaired by Lorand Bartels, a Cambridge University professor and expert in World Trade Organization legislation and international law, TAC will provide "expert scrutiny of new trade deals once they reach the signature stage, helping ensure world-leading British agricultural standards are upheld".
Bartels said: "I am looking forward to getting started in the role and working with my new colleagues, who bring a wide range of expertise from different fields that will be of great benefit to the Commission.
"The Commission has an important role to play in the scrutiny of new free trade agreements and it's exciting to be involved as the UK forges new trading relationships all around the world."
UK Environment Secretary George Eustice said: "We welcome the contribution that the TAC report has made as we consider future trade policy and the approach that we will take to ensure that our high standards of food safety are maintained.
"The new Commission will have a formal role to inform Parliamentarians and the public about how new free trade agreements (FTAs) are consistent with UK laws on animal welfare, animal and plant health, and the environment. Its members have expertise across the agricultural, food production, veterinary, animal welfare, environment and international trade policy sectors, among others."
Responding to the Government's announcement, Minette Batters, president of the UK's National farmers Union (NFU), said: "The Government has made some important commitments in its response to the TAC report, particularly to provide greater resource to promote British food overseas as well as a positive commitment to review public procurement and country of origin information for out-of-home eating.
"The NFU wants to work with the Government in establishing the new Export Council to open up real market opportunities overseas for UK food and farming businesses."
But she suggested plans to maintain food and farming quality standards in free trade deals do not go far enough.
"One of the key drivers for setting up the TAC in the first place was to find practical ways of safeguarding the high environmental and animal welfare standards of UK farmers. This response needed to move on from warm words to concrete commitments and practical and deliverable measures, which it has failed to do," she said.
"Where is the commitment to establish a clear set of core standards on which to base our free trade agreements – something farmers and the British public alike want to see?
"We can't overlook the fact that it's taken more than six months for the Government to respond, in which time two important free trade deals have been agreed in principle and which will impact on British farming significantly."
Timings for the establishment of the new Food and Drink Export Council have not been detailed.