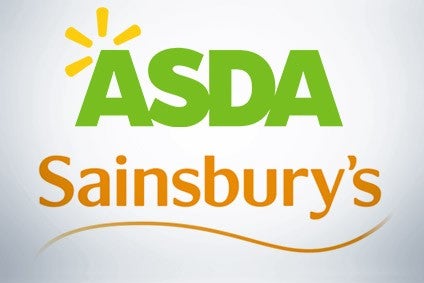 The UK's competition watchdog has extended the deadline for the issuance of its final report on the proposed merger between supermarket giants Sainsbury's and Asda by eight weeks.
In a statement today (11 February), the Competition and Markets Authority (CMA) said the date for the publication of its so-called inquiry report has been pushed back to 30 April from the original schedule of 5 March.
A GBP7.3bn (US$9.4bn at today's rate) merger with Walmart-owned Asda was first proposed in April but was then referred for investigation by the CMA to ascertain whether such a deal would reduce competition in the UK grocery market. Both parties' lawyers were then granted more time by a tribunal hearing in December to respond to the watchdog's probe into the deal because of the "unprecedented size and complexity" of the case.
That deadline has since passed and all eyes are now on the CMA's final report rescheduled to April. The Authority said today it had granted the extension because there are "special reasons why the final report on the anticipated merger cannot be prepared and published within the reference period".
The CMA explained: "In taking this decision, the Inquiry Group had regard to the scope and complexity of the investigation and the need to consider issues raised by the main parties' and third parties' submissions, and the need to reach a fully-reasoned provisional decision. Moreover, it is necessary to allow sufficient time to take full and proper account of comments that will be received in response to the Inquiry Group's provisional findings and to reach a fully-reasoned final decision in the statutory timeframe."