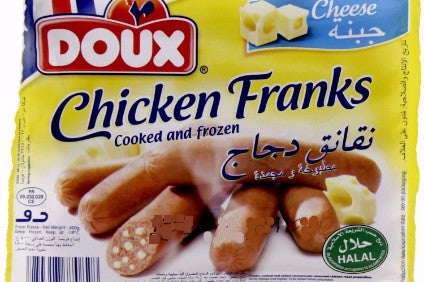 Ukraine-based agri-food group MHP is reportedly seeking to acquire France's loss-making poultry producer Doux, which is owned by the cooperative Terrena.
France's Terrena has been providing financial support to Doux but earlier in March said it could not continue to do so indefinitely. Reports had circulated at that time that the co-op had set a deadline of 31 March beyond which it would no longer provide financial assistance to Doux.
In response, the company told just-food earlier in March that "there's always a timeframe but it's not set in stone." It declined to comment on speculation of a possible MHP tie-up with Doux.
MHP submitted a takeover proposal last week to a French government restructuring body, Reuters reported a spokesperson for the group as saying on Monday. Discussions were continuing with Doux's shareholders and French authorities on the scope of the takeover plan, the spokesperson added.
French media reported that the proposal could involve job losses.
Reuters said the spokesperson declined to disclose details of the proposal but rejected press reports that nearly half of Doux's 1,200 workers would be made redundant under MHP's offer.
Meanwhile, a MHP spokesperson told just-food that the company is currently discussing a proposal with stakeholders but declined to comment further, saying the talks are "strictly confidential".
In November, Doux said it was looking to forge partnerships with industrial groups and financial investors as part of a four-year EUR100m (US$119.5m at the time) investment programme to modernise production plants amid a strategy to take its offerings "upmarket".
Back then, Chairman Christophe Couroussé outlined the plans in an interview with French media. His comments were confirmed to just-food by a spokesperson for the Brittany-based enterprise.