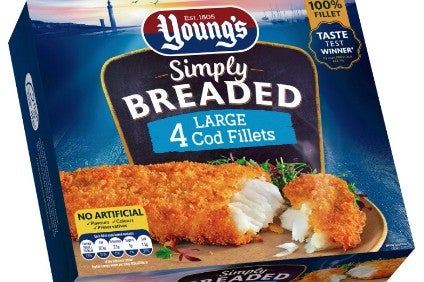 British frozen fish company Young's Seafood has confirmed its Pinneys site in Scotland will close.
Young's announced in April it was planning to exit deli and meals production from the site in Annan, Scotland, saying the operation is no longer financially sustainable.
But it said it would be entering a period of collective consultation on the decision which would affect 450 jobs.
Now it has confirmed the closure. It said in a statement: "Following a review of our UK operations, the company proposed to move the remaining natural salmon production undertaken at the Pinneys site to Young's existing natural salmon facility at our Humberstone Road site in Grimsby. Under the proposals, the Pinneys site in Annan would close towards the end of 2018.
"Unfortunately, having explored this in detail for some time and despite the consultation process, we have not been able to agree any viable alternatives to the closure of the Pinneys site. Accordingly, the company now intends to progress with its initial proposals."
Young's said in April it will need to recruit up to 250 people at sites including Grimsby, its home base in eastern England. It said employees at Young's Pinneys would be given preference over new recruitment.
The company also has another facility in Annan.
In its latest statement it added: "The decision to close the Pinneys site does not mean that collective consultation has ended. We intend to continue to meet with employee representatives on a fortnightly basis to discuss ongoing items, including redeployment opportunities."
Young's was put up for sale in April by its owners – investment houses Lion Capital, Bain Capital and HPS Investment Partners.