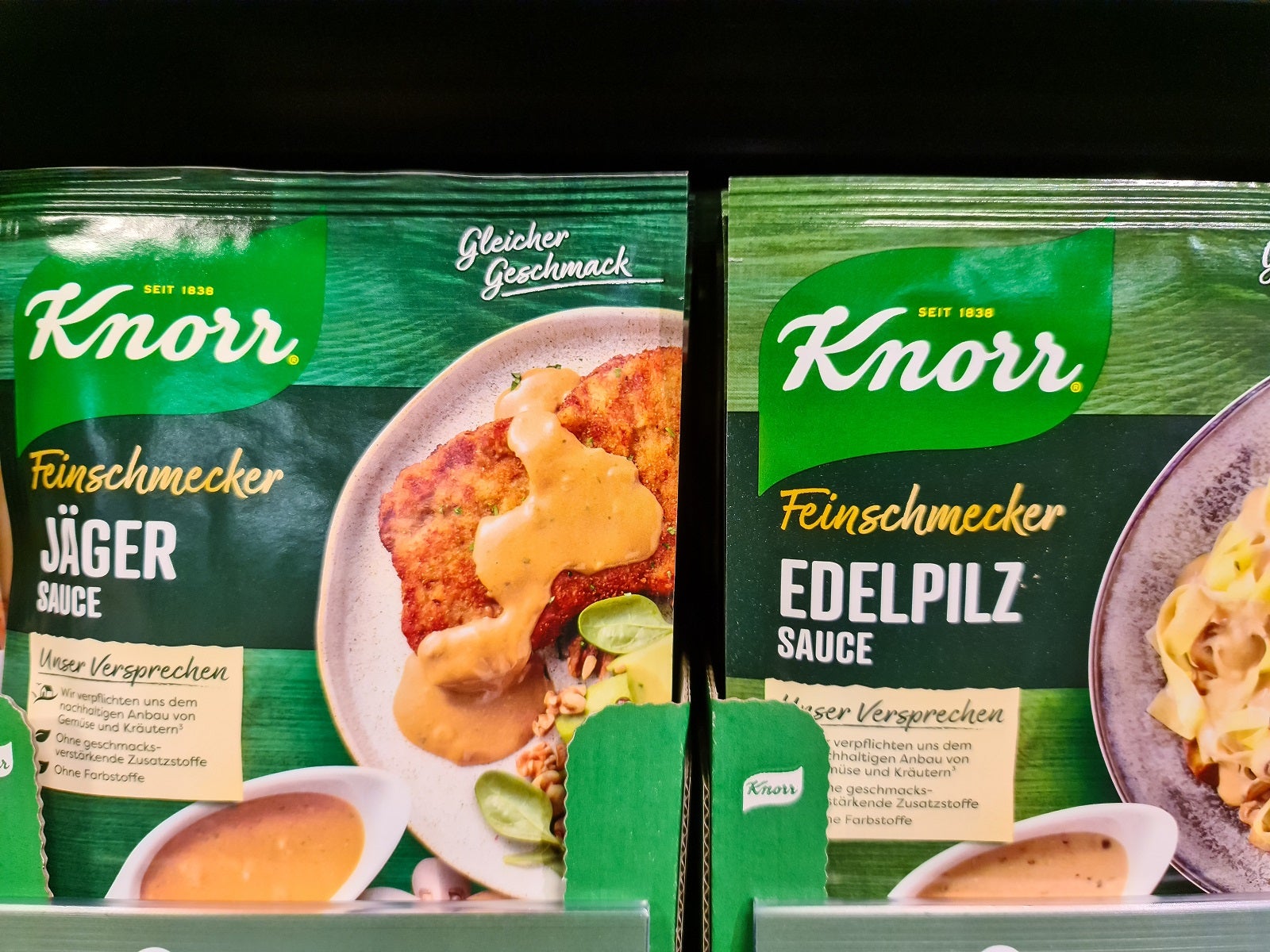 Unilever investor Flossbach von Storch has argued the FMCG giant should split its business, spinning off food into a separate division.
Bert Flossbach, the founder and CIO of the Germany-based investor, has proposed Unilever might have a more efficient business model if it was to break up operations between food, beauty and homecare. The Financial Times, which reported Flossbach's comments in an interview, also cited two other, yet unnamed investors, one pressing for the ousting of chairman Nils Andersen, and another warning of the risks of selling off "low-growth but cash-generative businesses", such as food.
"Unilever should seriously think about splitting the company," Flossbach said in comments confirmed to Just Food by the investment manager. "Talk of synergies between different businesses is usually theoretical and designed to keep the status quo, and smaller than the efficiency gains that you would get from a split."
Alan Jope, the CEO of the Knorr soups and Marmite spreads owner, indicated in January he was weighing up the future of some parts of the food and refreshments portfolio under a new "strategic direction", including a commitment to increase its presence in the "health, beauty and hygiene" markets.
At the same time, London-listed Unilever attracted the err of investors for what turned out to be a failed GBP50bn (US$67.7bn today) bid for GlaxoSmithKline's consumer health business. He then announced a new set-up, spinning off ice cream into a separate division outside of food and refreshments as part of five individual segments: Beauty and Wellbeing; Personal Care; Home Care; Nutrition; and Ice Cream.
Job cuts have also been revealed, numbering around 1,500, with Jope seeking to assure employees "there are no plans to have any big disposals in the short term", according to a report from The Times newspaper less than two weeks ago.
Announcing the new strategic direction last month, Jope said "the primary criteria for disposals would be the long-term, intrinsic growth rate of the business".
He added: "We have an excellent foods and refreshment business with global, leading positions. You will have noticed that it's performed well during the pandemic but it is true that foods and refreshment's long-term growth profile has been below other parts of the portfolio."
Flossbach is the latest investor to weigh into Unilever ahead of the Hellmann's sauces owner's annual results on Thursday (10 February), following on the heels of a critique by London-headquartered Fundsmith Equity. And Trian Partners, an activist investor in New York led by billionaire Nelson Peltz, known for agitating for change at firms like Kraft Heinz and Procter & Gamble, has reportedly built up a stake in Unilever.
"If you're a food manager, you [are] thinking differently from a household products manager or a beauty manager," Flossbach said. "If you run these businesses under one structure, capital allocation can become a problem. And you're very diverse in a negative sense because you don't know precisely what you stand for."
He suggested one option for Unilever would be to keep food under the Unilever banner and spin-off the other divisions. "You increase efficiency and enhance the spirit of a company when it has a clearer mission. Cost-cutting is not enough on its own. The best defence against any kind of hostility is a high enough stock price."
At the time of writing today, Unilever had not responded to a request for comment.
Unilever had been criticised by Fundsmith Equity for its undervalued stock price as one of the qualms with the business by CEO and co-founder Terry Smith, who argued the company had "lost the plot" over its sustainability credentials.
In a later commentary, Smith said Unilever's management should focus on improving the performance of its current business "before taking on any more challenges".
Smith added: "Unilever's performance has been poor. It is the worst performer by a considerable margin amongst the multinational FMCG companies we have owned and not just in terms of share price but also in terms of sales growth.
"The company would have us ignore this long-term underwhelming performance and talks about sales growth for the nine months ended September 2021 being their fastest for eight years. The irony is that foods and refreshment, the business they planned to sell if they were to buy GSK Consumer, outperformed the rest of the business, the one they wanted to materially expand, two to one."
"Apart from observing that one swallow doesn't make a summer and a few quarters of growth do not amount to a satisfactory track record, we would also suggest that Unilever shouldn't seek long-term shareholders if it doesn't want them to judge its long-term performance."
Meanwhile, the FT reported an unnamed "top-20 shareholder" in Unilever had called for the removal of chairman Andersen and suggested a replacement could then 'evaluate' the strategy and consider the future of Jope and his finance counterpart Graeme Pitkethly.
Another, described by the publication as a "top-25 shareholder", appeared to make reference to Unilever disposing of assets in order to raise funds to continue its pursuit in the healthcare sector.
"One thing I worry about is selling off low-growth but cash generative businesses at depressed valuations, then buying more expensive things with more growth, because it doesn't necessarily create value."