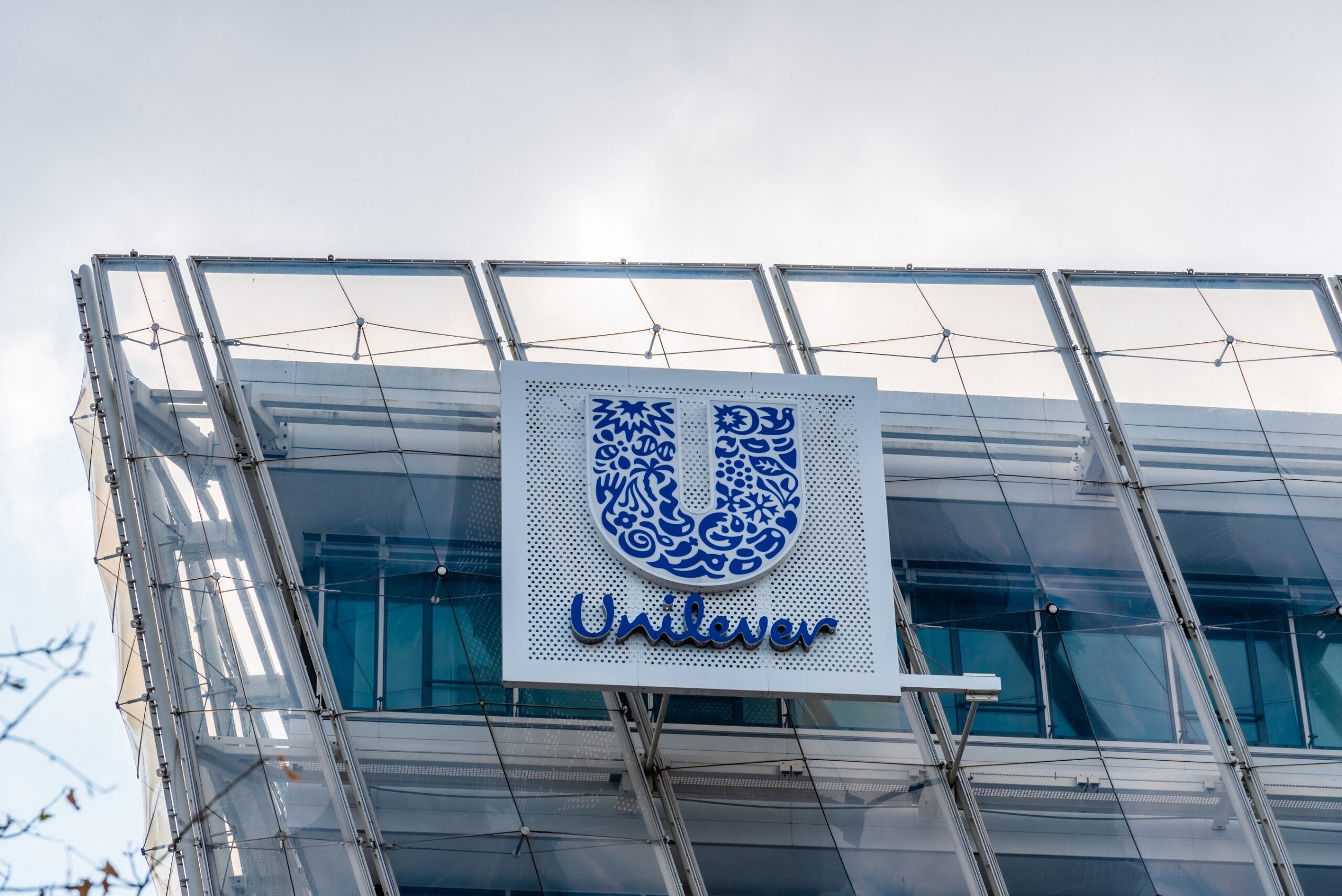 Unilever has reportedly told employees there are no immediate plans to make significant asset sales in the wake of announcing a new strategy and setting out plans to cut 1,500 jobs.
Following CEO Alan Jope's announcement of the cuts and a business reshuffle yesterday (25 January) into five new business divisions, including spinning off ice cream into an independent division outside of the current food and refreshments arm, the Unilever chief has sought to assure employees over potential near-term disposals.
However, in his address to workers reported by The Times newspaper, Jope appeared to include a caveat suggesting divestments might still on the cards in the wake of the company's announcement this week to "simplify" the business' operating model and in the context of its new strategy, set out last week, to "materially" expand its presence in "health, beauty and hygiene".
On a virtual call yesterday, Jope said "there are no plans to have any big disposals in the short term", according to The Times.
Jope indicated on 17 January he was weighing up the future of some parts of the food and refreshments portfolio under the new "strategic direction", which also entailed the commitment to increase its presence in the "health, beauty and hygiene" markets.
The same day, Unilever confirmed its interest in GlaxoSmithKline's consumer health division, which includes Panadol painkillers and Centrum vitamins. GlaxoSmithKline (GSK) had revealed Unilever's interest two days earlier, announcing the Marmite maker had tabled a proposed bid worth GBP50bn (US$67.5bn). However, GSK said the offer undervalued the assets and, last Wednesday, amid some investor criticism of its interest in the business, Unilever halted its pursuit.
Despite Unilever announcement of a reorganisation into five divisions – Beauty and Wellbeing; Personal Care; Home Care; Nutrition; and Ice Cream – questions still remain over the future of Unilever's food assets.
On the day the new strategic policy was revealed, Jope said: "The primary criteria for disposals would be the long-term, intrinsic growth rate of the business. We have an excellent foods and refreshment business with global, leading positions. You will have noticed that it's performed well during the pandemic but it is true that foods and refreshment's long-term growth profile has been below other parts of the portfolio.
"What we're trying to land today is the setting out of our future strategic direction into health, beauty, and hygiene. We have no immediate plans to separate F and R [foods and refreshment] but rotation of our portfolio is part of upgrading into higher-growth spaces."
Martin Deboo, an analyst at US investment bank Jefferies, said the question of asset disposals has not yet clearly been addressed but he suggested splitting the business into key category areas opens up clearer options for divestments.
Deboo wrote: "Unilever has been adamant that the statement implies nothing about the direction of portfolio rationalisation. But the creation of category-aligned cost and asset bases must surely facilitate more options."
He added: "The splitting of ice cream from foods facilitates a whole or partial exit from either, where we think that saying goodbye to ice cream would be the more emotional choice."
Bruno Monteyne, an analyst at AllianceBernstein, said he was inundated with questions from investors around Unilever to offer a take on The Times' report but said he did not have much to add beyond a question-and-answer session on 20 January, the same day the Knorr owner discounted a new offer for the GSK assets.
Asked by an investor what the future may hold for food within Unilever beyond the GSK bid, the AllianceBernstein team suggested a private-equity partner may be on hand "to buy part of foods or the entire food business".
They added: "The market may like that they get out of food but we don't agree that food is a bad space. The competitive battles are fought at a much lower level and there are plenty of exciting areas of food."
In recent days, it has emerged Trian Partners, led by billionaire businessman Nelson Peltz, is understood to have built up a stake in Unilever. Trian had previously been involved in pressing for change at companies including the former Cadbury Schweppes, PepsiCo and Procter & Gamble.