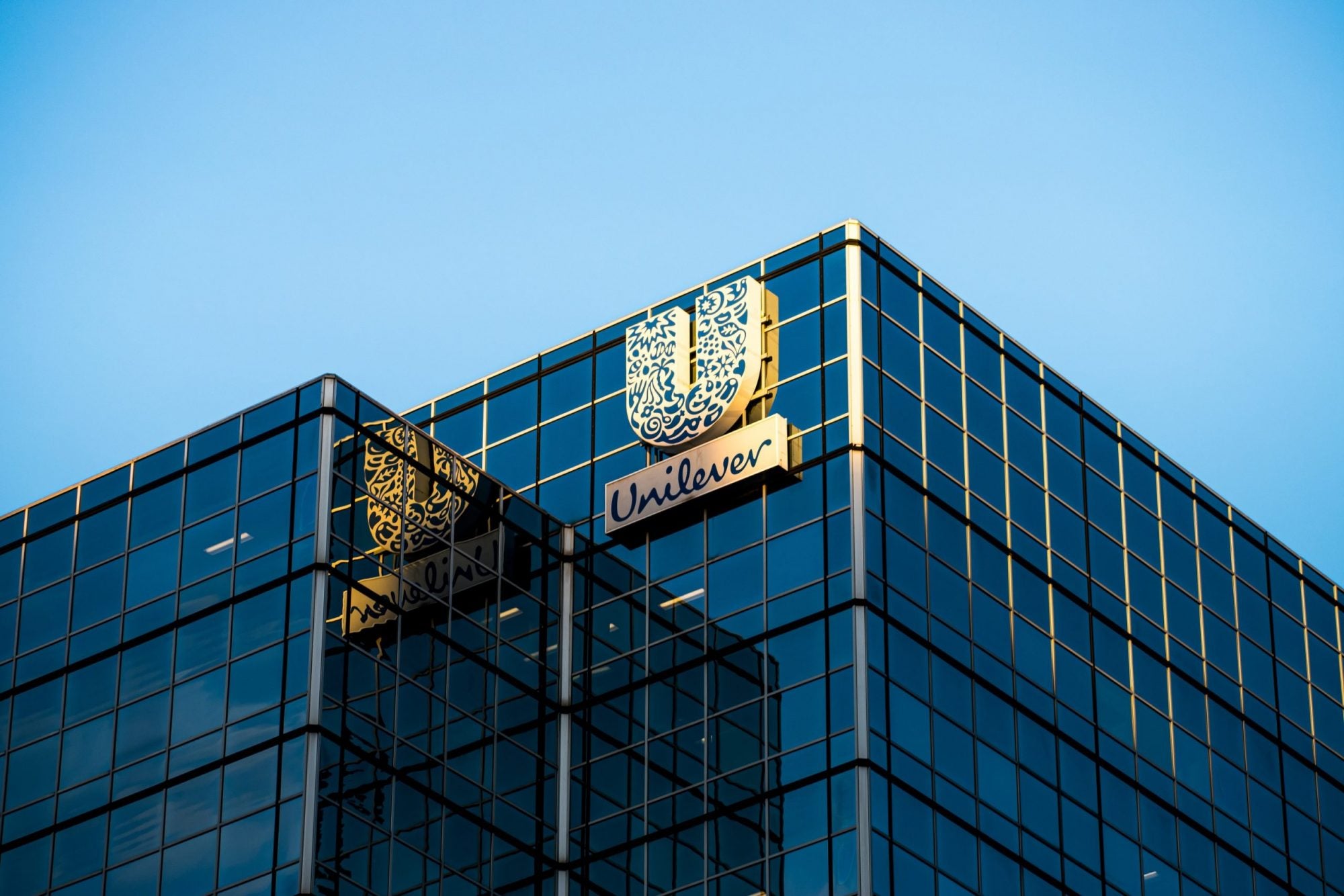 Unilever CEO Alan Jope today (17 January) indicated the FMCG giant would weigh up the future of parts of its food portfolio as the company looks to focus on other sectors.
This morning UK time, the Knorr soup and Magnum ice-cream owner set out its "strategic direction", moves that will centre on what the company called the "health, beauty, and hygiene" categories.
In a separate stock-exchange filing, Unilever also confirmed its interest in buying GlaxoSmithKline's consumer healthcare business. GlaxoSmithKline (GSK) announced on Saturday it had turned down three offers for the unit – the last of which, it said, came on 20 December and was worth GBP50bn (US$68.24bn).
Speaking to reporters after Unilever's statements this morning, CEO Alan Jope was asked about the future of the company's food assets, which are housed in the group's foods and refreshment division.
"The first and most important thing that I want to get across is that Unilever will maintain its financial discipline and, at the same time as we would accumulate debt to make a large transaction, we would need to have a plan to pay down that debt. Of course, our strong operating cash flow would help but it would need proceeds from disposals," Jope said.
"The primary criteria for disposals would be the long-term, intrinsic growth rate of the business. We have an excellent foods and refreshment business with global, leading positions. You will have noticed that it's performed well during the pandemic but it is true that foods and refreshment's long-term growth profile has been below other parts of the portfolio."
He added: "What we're trying to land today is the setting out of our future strategic direction into health, beauty, and hygiene. We have no immediate plans to separate F and R [foods and refreshment] but rotation of our portfolio is part of upgrading into higher-growth spaces."
While Jope said Unilever does not have immediate plans to divest the division, he was pushed further on whether he could foresee, for example, brands like Marmite or Hellmann's no longer being part of the business.
"I want to really repeat the point … that we have a strong foods business and we have identified that the future portfolio direction for Unilever is in health, beauty and hygiene," he replied. "The primary criteria that we will be using to look at what parts of the business we might divest in the event of a successful transaction would be the long-term growth prospects."
Jope pointed to the recent growth seen by Hellmann's and Ben & Jerry's but added: "There are parts of our foods and refreshment portfolio that have got a less attractive long-term growth profile and which are obviously less close to health, beauty and hygiene and so, yes, we would be having a look at those."
In a note to clients today, Jefferies analyst Martin Deboo said he believed the implication of Unilever's two stock-exchange announcements was the company wanted to quit food.
"Unilever's morning update is long on strategy and financial discipline and short on further disclosures around the GSK bid. The inference we would draw is that GSK is just one option to pivot Unilever towards a single-minded 'home and personal care' – in its broadest sense – focus and that Unilever's appetite to improve their offer for GSK is strictly finite. The update clearly signals to us a shift in direction, and an associated willingness to dispose of the foods business, a course we have been campaigning for," he said.
Last week, Unilever faced criticism over elements of its strategy from investor Fundsmith Equity, which accused the Magnum ice-cream maker of being "obsessed with publicly displaying sustainability credentials at the expense of focusing on the fundamentals of the business".
At the time, Unilever said it was unable to comment on Fundsmith's claims "as we are in a closed period at the moment".
However, today, the company said it had brought forward "a planned update, setting out the strategic direction that the company is pursuing".
Unilever said its board believes the company's "future strategic direction lies in materially expanding its presence in health, beauty, and hygiene", adding: "These categories offer higher rates of sustainable market growth, with significant opportunities to drive growth through investment and innovation, and by leveraging Unilever's strong presence in emerging markets."
GSK runs its consumer healthcare business through a joint Venture with Pfizer. Brands include Aquafresh toothpaste, Panadol pain-relief tablets and Centrum vitamins.
GSK turned down all three of Unilever's bids, arguing they "fundamentally undervalued" the division's "business and its future prospects".
It said Unilever's most recent offer for the division was worth GBP41.7bn in cash and GBP8.3bn in Unilever shares.
Bloomberg yesterday reported Unilever was in talks with banks over a possible fresh tilt.
Amid speculation GSK and Pfizer were holding out for an offer of around GBP60bn, Jope was asked about Unilever's valuation of the assets.
He said: "I want to underscore the point I made earlier about Unilever maintaining the highest levels of financial discipline. We always have – and intend to continue to – maintain that. Secondly, of course, you wouldn't be surprised if the selling side of a potential transaction took efforts to express a higher value expectation. And, thirdly, obviously I can't go into the details of a discussion, nor valuations, but please be assured Unilever will not overpay for any assets, particularly in a context where GSK consumer health is a very attractive option in the consumer health space but it's not the only option."
Shares in Unilever were down 6.88% at 3.665.76p at 13:44 GMT today.