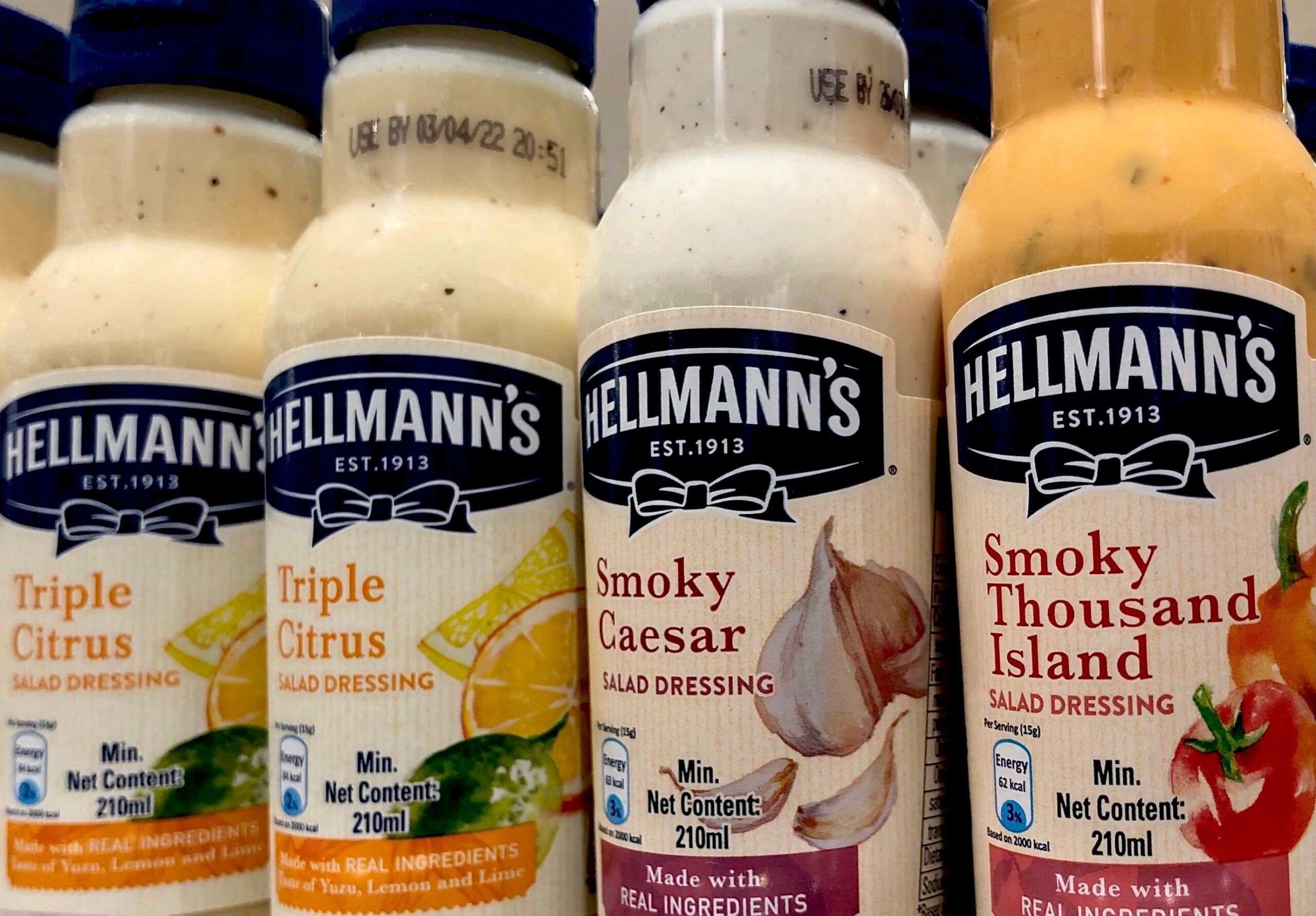 Unilever CEO Alan Jope has stressed food and nutrition has a "bright future" within the business after he revealed last month he was weighing up some parts of the food and refreshments portfolio.
Presenting the consumer-goods giant's annual results this morning (10 February), Jope also ruled out making any major acquisitions for the "foreseeable future" in the wake of a failed bid for GlaxoSmithKline's consumer health business.
Unilever announced in January it was spinning off ice cream into a separate division outside of food and refreshments as part of a restructuring into five individual segments: Beauty and Wellbeing; Personal Care; Home Care; Nutrition; and Ice Cream.
Jope said today: "Let me be clear, both nutrition and ice cream will be given more power under the new operating model. They have a bright future inside Unilever."
He added: "Some of our fastest-growing brands are the likes of Knorr, Hellman's, Magnum and Ben & Jerry's. These businesses are in rude, good health."
The London-listed company reported annual turnover rose 3.4% to EUR52.4bn (US$59.8bn), with underlying operating profit up 2.9% at EUR9.6bn. The underlying operating profit margin dropped 10 basis points to 18.4%.
"We believe 2021 was a step-up in Unilever's performance," Jope said.
But it was the company's expectations for the rest of this year and its future plans that caught the attention of analysts.
Unilever revealed it expects the underlying operating profit margin to be down 140bps to 240bps in its new financial year, putting the measure in the 16% to 17% range, with a larger impact in the first half than the back-end six months.
Jefferies' analyst Martin Deboo described the weak guidance as "dramatic", while peer Bruno Monteyne of Bernstein suggested this is where "the real interest is".
Unilever said the margin outlook was linked to high input-cost inflation estimated at EUR3.5bn for the new fiscal year, with more than EUR2bn expected for the first half, before moderating to about EUR1.5bn in the latter six months.
The company said it expects the margin to be restored after 2022 as commodity prices normalise, and pricing and savings initiatives kick in.
Jope said the bid for GSK's consumer healthcare business would "most likely" have led to those operations being hived off by way of an IPO, if the offer had succeeded.
On a follow-up call with analysts today, Jope said the company had "drawn a line" under the GSK bid and the IPO option was contingent on that.
Unilever also added detail to its previously announced restructuring plan.
There will be a 15% reduction in senior management roles – as part of the 1,500 job cuts – which will contribute to EUR600m in savings for the year.
Meanwhile, the new organisational structure, which will go live in July, will make Unilever "simpler, faster and more agile," according to Jope.
CFO Graeme Pitkethly said: "This is a major organisational change for Unilever. I don't want anyone to think it's a tweak."
Unilever has divested assets such as tea and spreads in recent times and Jope said the company will continue to "dispose of slow-growth segments".
But Unilever does not intend to "pursue other major acquisitions in the foreseeable future", he said.