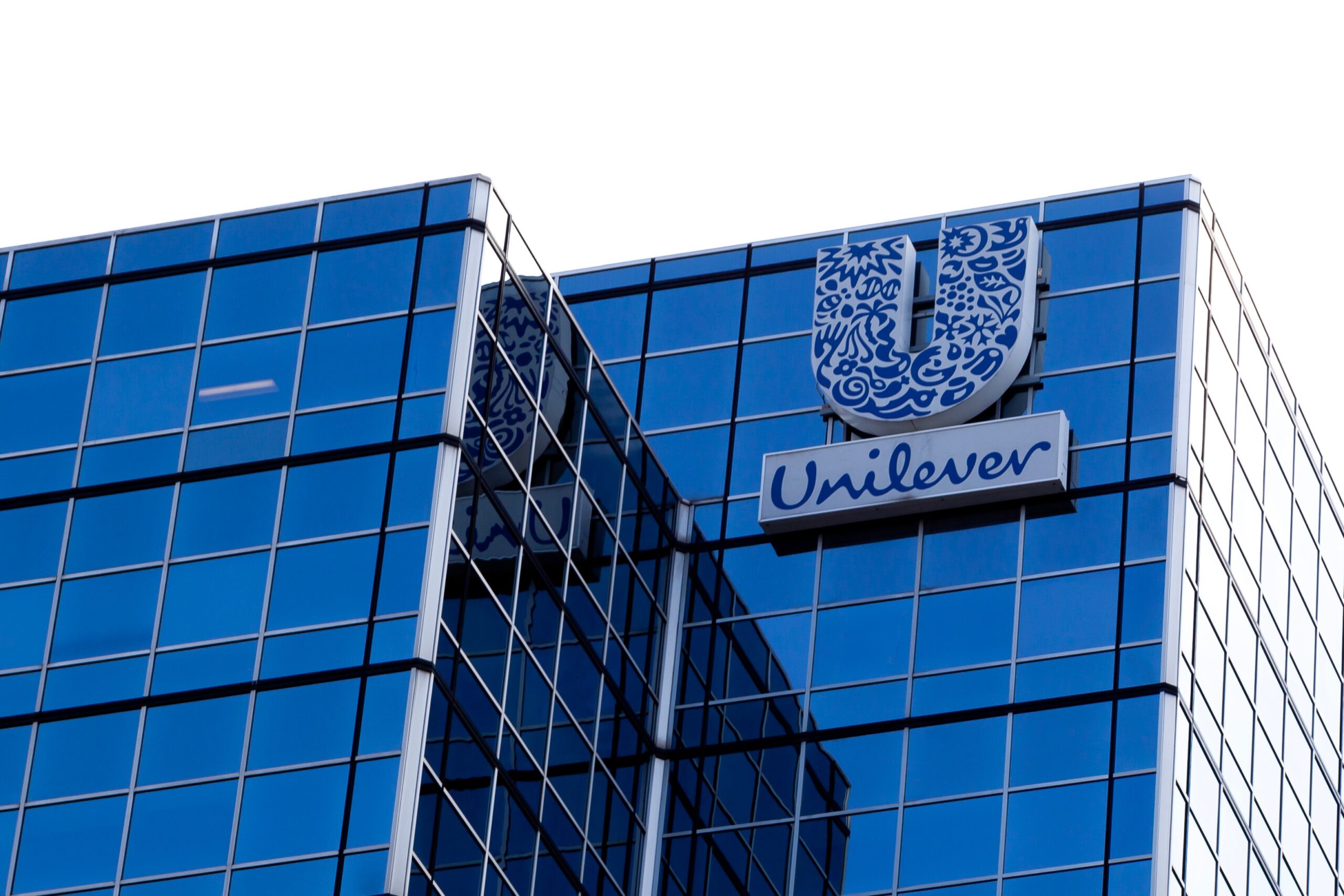 Unilever will not increase its bid for GlaxoSmithKline's consumer healthcare business but the FMCG giant has confirmed it still plans to push further into health and beauty.
In an announcement to the London Stock Exchange yesterday (19 January), Unilever said it will not up its offer above the GBP50bn (US$68.14bn) already tabled.
But uncertainty still surrounds the group's food division after it confirmed to Just Food its strategic direction it announced on Monday – the day it also publicly admitted its interest in the GSK division – still stands.
Unilever had said its future lies in "materially expanding its presence in health, beauty and hygiene" – a plan that made no mention of its food business.
Speaking to reporters later on Monday, Unilever CEO Alan Jope indicated the Knorr soup would weigh up the future of parts of its food portfolio.
In yesterday's stock-exchange statement, Unilever said it has no plans to change its view on the value of the assets despite "the recently shared financial assumptions from the current owners of GSK Consumer Healthcare" that suggest the bid is too low.
"Unilever is committed to maintaining strict financial discipline to ensure that acquisitions create value for our shareholders. Unilever also reiterates its commitment to continuing to improve the performance of its existing portfolio through its ongoing focus on operational excellence, its upcoming reorganisation and by rotating the portfolio to higher-growth categories," it said.
That statement reinforces comments Jope made on Monday on a call with reporters.
Quizzed about GSK's higher valuation for the assets, he said: "I want to underscore the point I made earlier about Unilever maintaining the highest levels of financial discipline. We always have – and intend to continue to – maintain that.
"Secondly, of course, you wouldn't be surprised if the selling side of a potential transaction took efforts to express a higher value expectation. And thirdly, obviously I can't go into the details of a discussion, nor valuations, but please be assured Unilever will not overpay for any assets, particularly in a context where GSK consumer health is a very attractive option in the consumer health space but it's not the only option."
Unilever's interest in the GSK unit had attracted the disapproval of some equity analysts following the business. Reacting to the company's insistence it would not up its offer, AllianceBernstein analyst Bruno Monteyne said: "It's clear that the narrative is rapidly changing and Unilever management is aiming to regain control of the narrative by saying they won't bid any higher.
"It makes it appear as if it is Unilever's decision to stop the bidding rather than the argument in our note [yesterday afternoon] that there is no shareholder backing for the deal (i.e. shareholders decided). Given the share price reaction to the initial plan and the investor outpour of disapproval, the main question now is how much damage has been done to the credibility of the board and management. This isn't the end of the developments in our view."
Last week, Unilever faced criticism over elements of its strategy from investor Fundsmith Equity, which accused management of being "obsessed with publicly displaying sustainability credentials at the expense of focusing on the fundamentals of the business".
In its subsequent strategy statement, Unilever made no mention of its food business, which additionally includes brands such as Knorr soups and Hellmann's mayonnaise.
The company faced further pressure from investors today when an 11-strong shareholder group with $215bn in assets, including Candriam, Actiam and Greater Manchester Pension Fund, called on the company to disclose the current proportion of sales linked to healthier products.
The group has filed an AGM resolution urging the company to fix a "crucial blind spot" in its strategy and set ambitious targets to sell healthier foods.
The investor group is also urging the company to set a target to "significantly increase" that share by 2030 and publish an annual review of its progress.
A spokesperson said: "We welcome the constructive dialogue we've had with ShareAction and share their belief in the importance of having a long-term strategy for nutrition and health, and publishing targets. This approach lies at the heart of our Future Foods strategy which sets out our commitment to reduce sugar, salt and calories.
"In 2022, we will update our WHO-aligned Highest Nutrition Standards model, making it more stretching and ensuring it better reflects our current portfolio and the role our products play in the diets of our consumers.
"On the most effective use of nutrition profile models (NPMs), we have a different perspective to ShareAction. Today there are more than 80 different NPMs used across the world and many of these don't align or take into account the quantity of the product consumed within the diet. As a global foods company, with sales in over 190 countries, we strongly believe that using one globally applicable nutrient profile model is the most effective and practical way for Unilever – and other global players – to stimulate product reformulation and report progress.
"We're proud of our global approach and the progress we have made so far in the area of nutrition. In 2021, we were ranked first in the World Benchmarking Alliance's (WBA) Food & Agriculture Benchmark, and second place in its Nutrition pillar. We were also ranked second in the 2021 global Access To Nutrition Index (ATNI)."