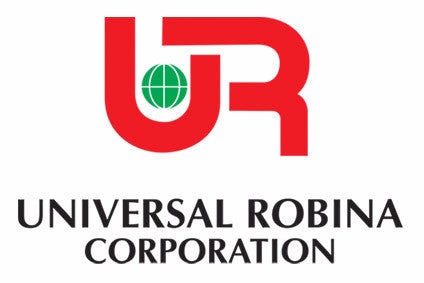 Universal Robina Corp., the Philippines-based group, has reported higher annual sales and earnings.
The snacks maker booked net income of PHP12.38bn (US$258.8m) for the year to the end of September, an increase of 7.1% on the previous 12 months. Operating income rose 23% to PHP17.37bn.
The improved earnings came despite a higher cost of sales and SG&A expenses. The company posted an 18.1% rise in consolidated sales to PHP109.01bn.
URC's branded consumer foods business, which also includes its beverages interests, accounts for over 83% of its revenue.
URC said the divison's domestic sales increased 10% to PHP57.6bn. Snacks sales grew 6.2%. Internationally, the branded consumer foods unit saw sales jump 39.4% to PHP33.1bn, with growth in Thailand, Indonesia and Vietnam. The international results also included New Zealand snack maker Griffin's, which URC acquired in November 2014.
Last month, URC told just-food it plans to expand production in Asia. The group has 15 plants in Philippines, four in Vietnam, three in China and one each in Myanmar, Thailand, Malaysia and Indonesia. It also has two sites in New Zealand.
URC also said it is looking to roll out the Griffin's biscuit brand into markets in Asia.