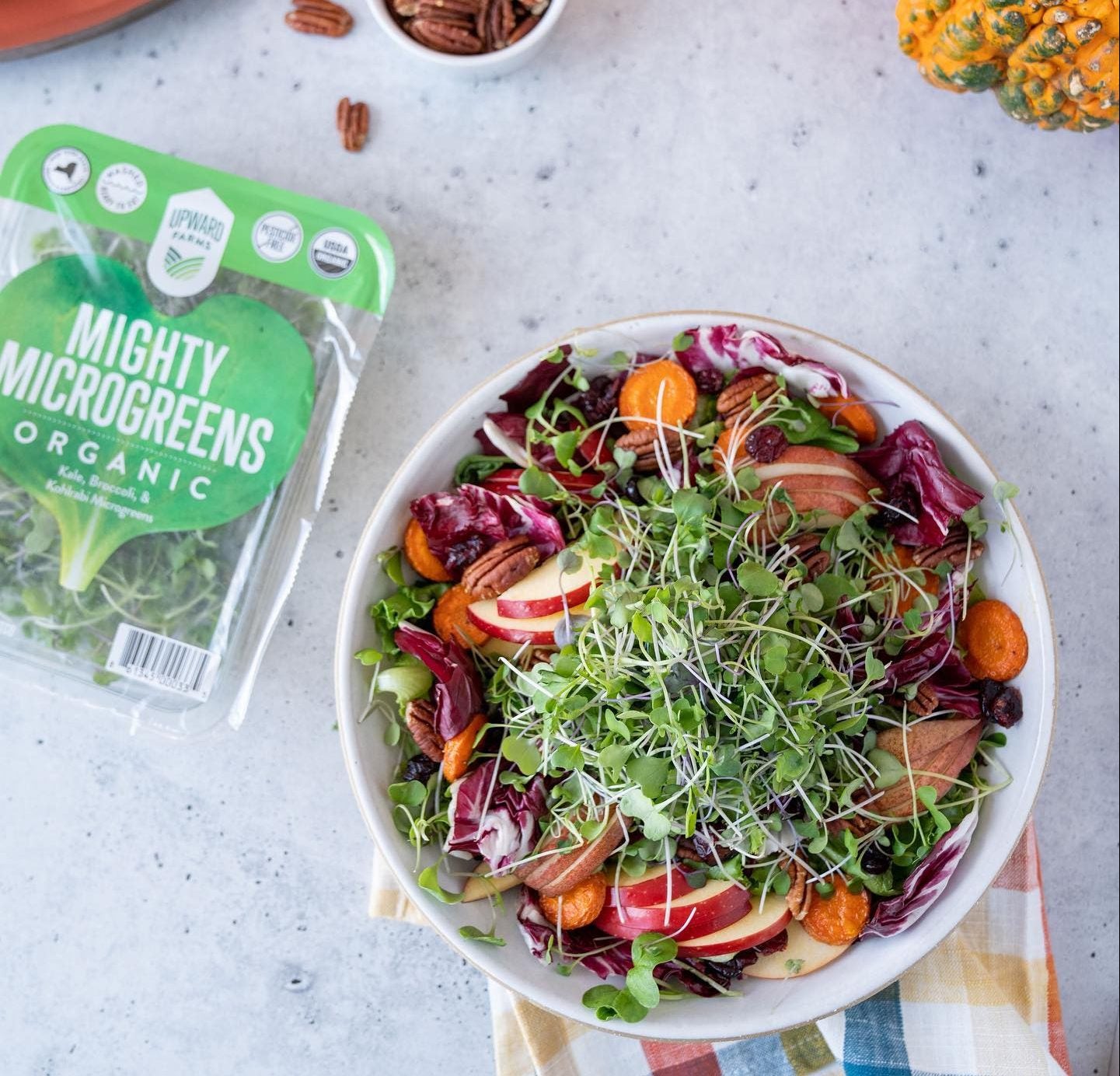 Upward Farms, a US vertical-farming business, has thrown in the towel ten years after the company was founded in New York under a different identity.
The company started out in 2013 as Edenworks before transitioning to Seed & Roe and then Upward Farms. Employing aquaponics technology to cultivate microgreens such as kale and mustard, the controlled-environment agriculture business was supplying Whole Foods Market in the New York City area.
Getting off the ground with a farm in Brooklyn, in 2020 Upward Farms revealed a new growing facility in the same borough. At the time, the company said it had just received $15m in fresh funding, including from Wyoming-based venture-capital investor Prime Movers Lab, taking financing to $20m.
"It is with a heavy heart that we are announcing that Upward Farms is closing its Brooklyn headquarters farm and will cease to operate in the vertical-farming sector," founders Jason Green, Ben Silverman and Matthew La Rosa wrote on the opening page of their website.
"We found that vertical farming is almost infinitely complex – as we tackled challenges, new ones emerged."
Vertical or indoor controlled-environment farming is capital intensive, requiring external funds to finance the technology and running costs, including artificial lighting in some cases to supplement daylight. Most, if not all, companies involved in the sector are unprofitable in what is still a relatively nascent industry requiring scale and investment to remain viable and compete with traditionally grown crops.
One such business is Germany's Infarm, which last November announced a restructuring to scale back operations in the UK, France and the Netherlands due to what it called "challenging market conditions", including rising energy costs. Co-founder and CEO Erez Galonska conceded in a May 2022 interview with Just Food that the company was not turning a profit.
Future Crops, a joint Israeli-Dutch operation in the Netherlands, reportedly went bankrupt earlier this year, although Just Food was unable to verify the start-up's demise at the time.
Agricool in France also threw in the towel last year, citing "insufficient turnover to finance the high structural costs", along with the "lack of volumes necessary to achieve an operating balance".
Upward Farms, meanwhile, was also rearing what it called "hybrid striped" bass at its Brooklyn farm. In January 2022, the business announced it planned to build a new 250,000-square-foot facility in Luzerne County, Pennsylvania, without revealing the cost.
The farm, to be constructed through 2022 and ready for completion "early" in 2023, was to add capacity for its microgreens and fish amid a plan for Upward Farms to target new customers beyond New York City.
"Scale, productivity, and efficiency in the industry have remained limited by biology," Upward Farms said in a statement unveiling the capital investment, with an explanation around the technology the company employed.
"What Upward Farms calls Ecological Intelligence is a proprietary microbiome technology that introduces a biologically-based reinforcement learning flywheel. By curating a diverse microbiome with genetic capacity for key functions, Upward Farms achieves an autonomous, self-optimising, and highly productive biological manufacturing platform."