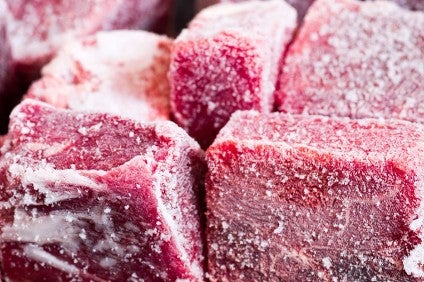 The US government has announced more action it hopes will help to curtail anti-competitive practices in the country's meatpacking sector.
Initiatives announced by the US department of agriculture (USDA) yesterday (26 September) are linked to concerns expressed by the Biden administration that the country's meat industry is concentrated in the hands of too few companies and that industry players' practices are aiding inflation.
The US meat sector has also been hit by price-fixing scandals in recent years.
The USDA is proposing regulations to prevent meat companies from retaliating against livestock and poultry farmers who whistle blow on practices such as price-fixing. The agency said it would work with state attorneys-general to investigate anti-competitive practices in the agricultural sector that contribute to "heightened inflationary pressures, lack of choices for consumers and producers and conflicts of interest and anti-competitive barriers across the food and agriculture supply chains".
The new rules would revise regulations under the existing Packers and Stockyards Act, a law meant to protect farmers in the US meat sector from unfair market practices.
The USDA said it will identify "unlawfully deceptive practices" that violate the act, including those related to the formation and termination of contracts between farmers and meat companies.
Agriculture Secretary Tom Vilsack said: "Highly concentrated local markets in livestock and poultry have increasingly left farmers, ranchers, growers and producers vulnerable to a range of practices that unjustly exclude them from economic opportunities and undermine a transparent, competitive, and open market – which harms producers' ability to deliver the quality, affordable food working families depend upon.
"USDA is focused on building new, fairer, and more resilient markets, protecting producers and reducing food costs and we are proving again today that we will use all tools at our disposal to do so."
The agency said it wants to provide "clearer, more effective standards to govern the modern marketplace".
Earlier this year, the USDA and The Department of Justice announced plans to work more closely together to enforce federal competition laws that protect farmers, ranchers and other agricultural producers and growers from unfair and anti-competitive practices. This included launching a complaint portal for reporting suspected violations of federal competition law.
Read Just Food's analysis: What is Joe Biden's beef with US meatpackers?