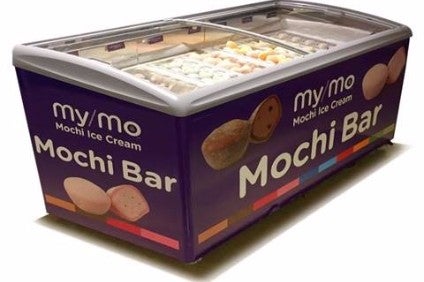 Frozen novelty specialist My/Mo Mochi Ice Cream is expanding from its US homeland into neighbouring Canada.
The Los Angeles firm will start distributing its products in Canada from next month. My/Mo Mochi Cashew Cream Frozen Dessert will be available in retail packs of six in the freezer aisles of Metro and Longo's supermarkets.
My/Mo specialises in mochi – a fusion of ice cream flavours wrapped in sweet rice mochi dough. Its products are now sold in 9,000 retail locations in the US.
CEO Craig Berger said: "After making remarkable strides in the US, we are extremely excited to introduce the My/Mo brand to the Canadian market.
"American consumers quickly adopted My/Mo's frozen snacks and we are thrilled to bring this snacking revolution to more markets."
In October My/Mo Moch revealed its products were to be made available in the bakery and prepared meals sections of US supermarkets in self-serve freezers.