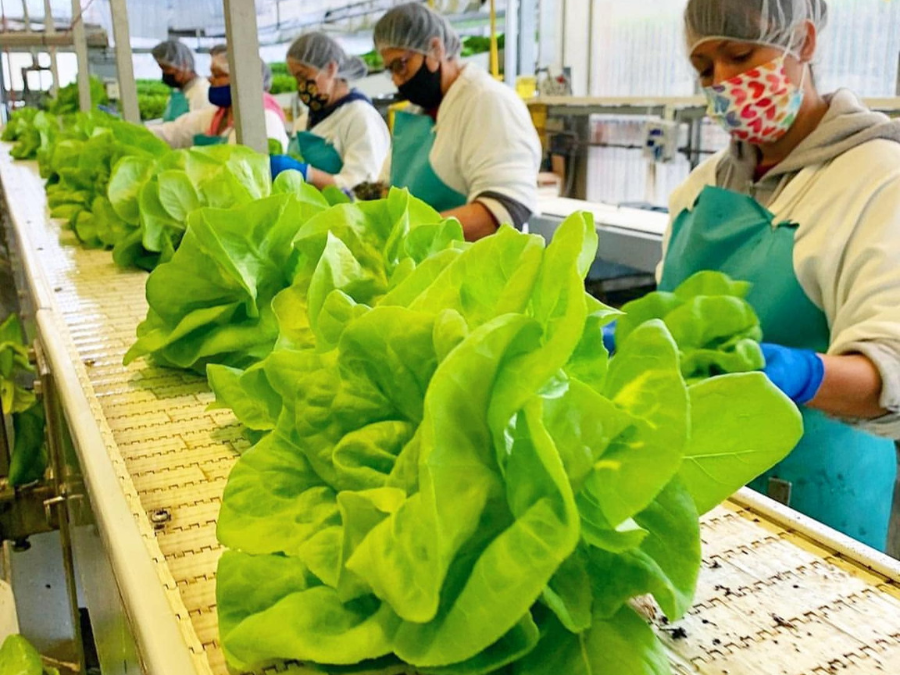 Montana-headquartered indoor farming company Local Bounti has secured $145m of financing from agri-food giant Cargill and an unnamed real estate investment trust.
The indoor lettuce grower has been backed to the tune of $110m by Cargill and intends to use the funds for further construction at its facilities in Georgia, Texas and Washington.
The company's deal with the real estate investment trust is a sale-leaseback agreement of approximately $35m for its facilities in Carpinteria and Oxnard, California.
Local Bounti's Georgia plant was acquired last March when the company took over US vertical-farming business Hollandia Produce Group. The California-based group operated the brand Pete's and owned two indoor greenhouse farms for leafy greens in the state. The facility was under construction at the time of the acquisition.
Local Bounti says it is expanding due to increasing demand for its produce.
CFO Kathleen Valiasek said: "We are very pleased with the outcome of these transactions and the support they provide for Local Bounti's growth ambitions."
She said the company remains "laser-focused" on identifying opportunities where it can utilise its technology to deliver improved yields to meet robust demand for locally grown and sustainable products.
Local Bounti operates indoor growing facilities across the US, serving more than 10,000 retail outlets with its two brands Local Bounti and Pete's. The business went public through a deal with a special purpose acquisition company (SPAC) in June 2021.