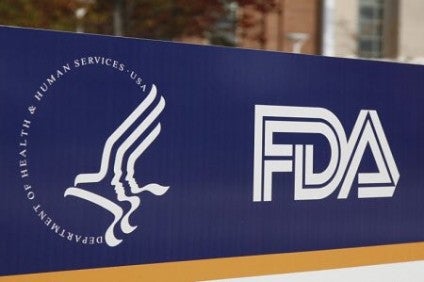 The US Food and Drug Administration is to convene a public meeting next month to discuss the possible regulation of "cultured" protein products.
The meeting, to be held on 12 July, will give interested stakeholders the chance to comment on the production of foods "using animal cell technology", the FDA said.
"The use of animal cell culture technology as a method of food production and manufacturing raises many important considerations from a technical and regulatory perspective," FDA commissioner Scott Gottlieb and FDA deputy commissioner Anna Abram said in a joint statement on Friday (15 June).
There has been a growing amount of activity – and investment – in businesses looking at developing cultured or lab-grown meat.
In 2018, Tyson Foods, one of the world's largest processors of conventional meat products, invested in US food tech start-up Memphis Meats, which produces cultured meat products directly from animal cells. Memphis Meats hasalready attracted backing from investors including Bill Gates and Richard Branson.
Last month, Tyson also invested in a business outside the US in the field, backing Israel-based Future Meat Technologies. Another Israel-based business, SuperMeat, won the backing of one of Europe's largest poultry processors, PHW-Gruppe, at the start of the year.
Gottlieb and Abram added: "This is a dynamic space that's gaining interest among companies for various reasons, including appealing to consumers motivated by animal welfare concerns and commercial incentives, including environmental impact, for replacing traditional animal-derived materials for non-animal derived components. At the same time, the technological considerations for these products are complex and evolving.
"While the primary focus of the meeting is food safety, and we encourage stakeholders to share their information and data, we also want to have a dialogue around other areas of interest related to foods produced through animal cell culture technology, such as labeling. Our intent is to engage in a public discussion on this evolving technology to ensure we understand and consider all aspects as we determine the FDA's approach to these novel products."