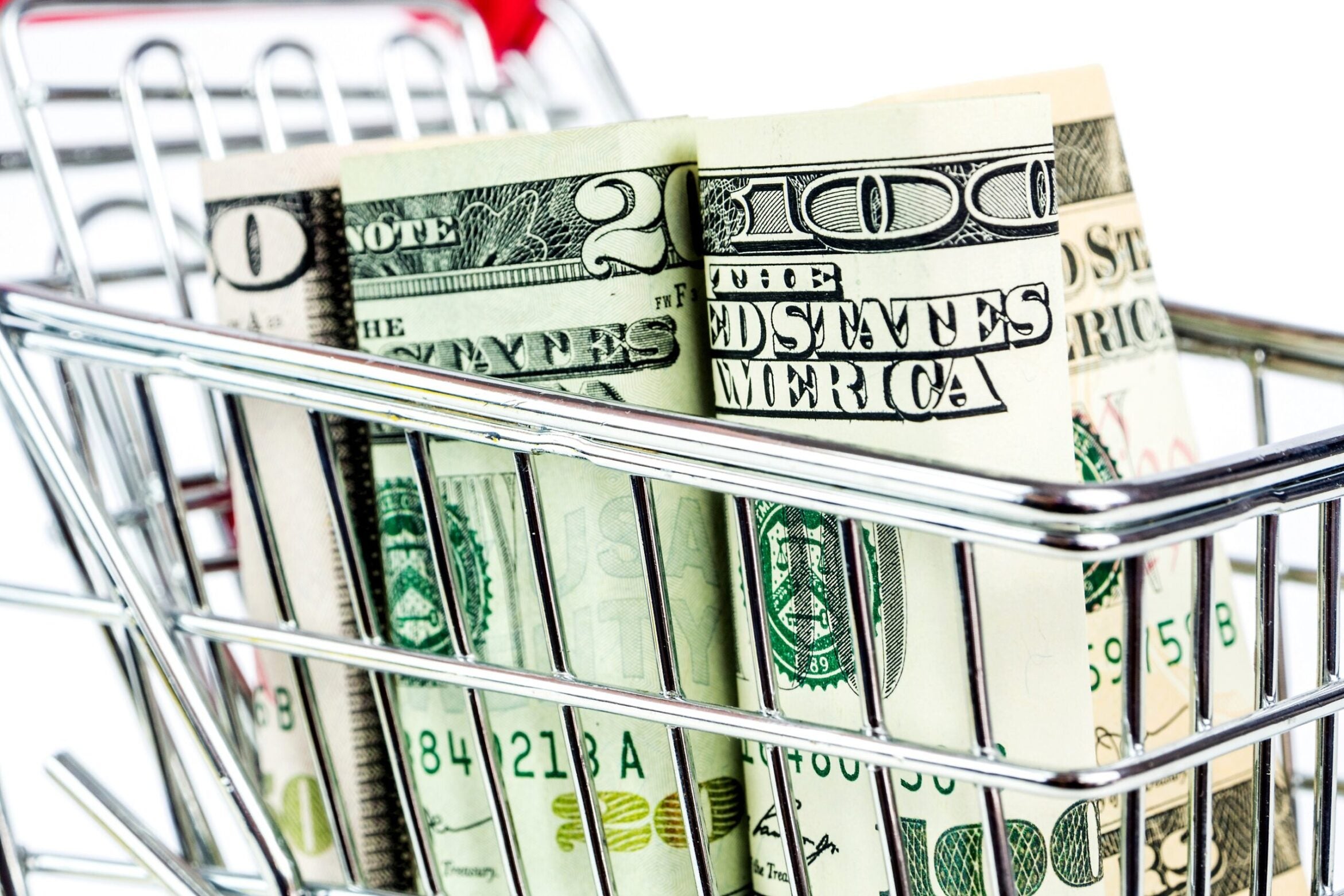 US food inflation slowed for a third straight month in November, marking a contrast to the grocery price trend in the UK.
Food prices rose at an annualised 10.6% pace, the least since June's 10.4% rate, the US Bureau of Labor Statistics reported yesterday (13 December). The print in November 2021 was 6.1%.
The numbers were published hours before the UK government released its own figures, which showed food and soft drinks prices were up for a sixteenth consecutive month in November, reaching a 45-year high of 16.5%.
However, in terms of headline inflation rates, the US reported a 7.1% clip in the 12 months through November, the lowest level since December 2022 and slowing for a fifth straight month. It was 7.7% in October.
The UK also reported a slowdown, to 10.7% from October's 11.1%, which was the highest in 41 years.
Both countries' central banks meet to set interest rates this week, with the Federal Reserve's decision due later today and the Bank of England's tomorrow. Policymakers on opposite sides of the Atlantic have been raising borrowing costs of late to thwart inflationary pressures, which are being felt by food manufacturers around the globe.
US headline and food inflation rates still remain high, however, in historical terms. Campbell Soup indicated last week it anticipates incoming costs to moderate in the second half of its fiscal year, from double-digits into the single-figure area. But the soups-to-snacks maker still expects a low-teens average.
"Directionally, the report got better but in absolute terms inflation is still 7.1%. If you look at the food industry, it's still pretty big across the board," John Baumgartner, a US-based managing director at Japanese investment bank Mizuho Securities, said. "I don't think you're really going to have relief for the consumer until you see outright deflation in commodity prices."
Some of the constituent food components climbed by double-digits in November. Prices for cereals and bakery, and dairy products, for example, each rose 16.4% on an annualised basis. Fruit and vegetables were up 9.7% and together, meat, poultry, fish and eggs increased 6.8%.
Looking ahead to 2023, Baumgartner suggested more food hikes are likely by US manufacturers.
"It sounds like, on the face of it, another year of high single-digit cost inflation for these companies. I would not be surprised to see another year of maybe low-to-mid, single-digit price increases being taken at some point during the year to address what happens in 2023."
There were some signs of moderation in the monthly US food inflation figures but with mixed characteristics, as prices for fruit, vegetables, cereals and bakery rose, while protein prices fell.
Fruit and veg prices climbed 1.4% last month after falling 0.9% in October. Cereals and bakery rose 1.1% while dairy was up 1% month-on-month.
Meanwhile, prices for meat, poultry fish and eggs dropped 0.2% in November, in contrast to October's 0.6% increase. Beef and pork prices were down 0.8% and 0.3%, respectively.
Non-alcoholic beverages continued to move higher in November, rising 0.7% versus a 0.5% increase in October, the Bureau said.
Just Food opinion pages, November 2022: Five hot topics as US food industry enters 2023