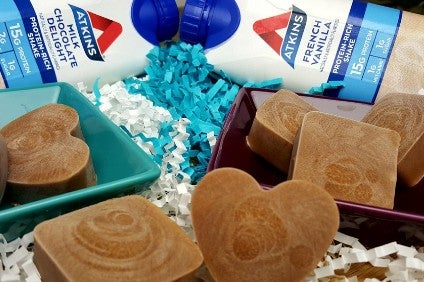 In an all-US deal, The Simply Good Foods Co. has acquired fellow better-for-you snacking business Quest Nutrition for US$1bn.
The transaction creates a nutritional snacking company with estimated net sales of more than $800m.
Denver-based Simply Good Foods, a developer, marketer and seller of branded nutritional foods and snacking products, including the Atkins diet-linked line, is acquiring California-based Quest, a healthy lifestyle food company primarily selling bars, cookies, chips and pizza, from its founders and other equity holders.
Joseph Scalzo, president and CEO of Simply Good Foods, said: "The acquisition of Quest strengthens Simply Good Foods' position within the nutritional snacking category by expanding our portfolio of brands and product offerings while also providing us with greater consumer and channel diversification.
"This combination delivers on our strategy to become a broader nutritional snacking company that offers consumers a broad range of brands and products that satisfy their nutritional needs. We also believe that our collective brands will benefit from increased cross-selling and marketing opportunities, as well as enhanced go-to-market strategies that will drive meaningful net sales and earnings growth.
"Quest is supported by an innovative spirit and dedicated employees committed to supporting consumers' healthy lifestyles, and both Quest and our existing brands will benefit from sharing best practices and insights in marketing, distribution and supply-chain management to deliver on our commitment to customers and consumers."
Dave Ritterbush, president and CEO of Quest Nutrition, added: "As part of Simply Good Foods, Quest will benefit from the combination of two great organisations focused on providing consumers with healthier food choices. I'm incredibly proud of everything that Quest and our team has accomplished and excited for the next phase of our growth by joining a larger, more diverse nutritional snacking company."
Simply Good Foods said Quest has "an extremely loyal following and favourable demographic profile with strong appeal among consumers 18-44 years old with almost no overlap with the Atkins consumer".

It added that the transaction will enable Simply Good Foods to benefit from "Quest's effectiveness within e-commerce, social platforms, speciality and other non-tracked distribution channels".
Quest, Simply Good Foods added, will benefit from the Atkins owner's experience in building distribution in FDM (food/drug/mass) channels and growing brand awareness.
It suggested the transaction will deliver an estimated $20m in cost synergies over three years by leveraging efficiencies of scale.
Simply Good Foods said it intends to finance the transaction by using approximately $225m of cash on its balance sheet as well as financing from Barclays, Credit Suisse and Goldman Sachs.
just-food analysis: Why Simply Good Foods' move for Quest looks appetising