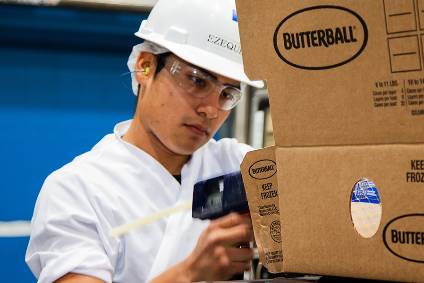 Two of Butterball's manufacturing sites in the US state of Arkansas are to get investment, as the turkey-products processor wants to up capacity at the plants.
The development comes a month after Butterball announced plans to cut production at a factory in Missouri.
Butterball is spending US$8.7m across the two facilities, located in Ozark and further north in Huntsville. The company said the investment would lead to the creation of "360 new jobs within three years".
Projects at the Ozark and Huntsville plants include upgrading processing equipment and expanding cooler space.
Butterball operates six processing plants across the states of North Carolina, Arkansas and Missouri.
In December, the company set out plans to curtail production at a plant in Missouri with the potential loss of up to 450 jobs. The site, located in the city of Carthage, will see "certain production processes" scaled down over the course of "several months" starting around 1 March.