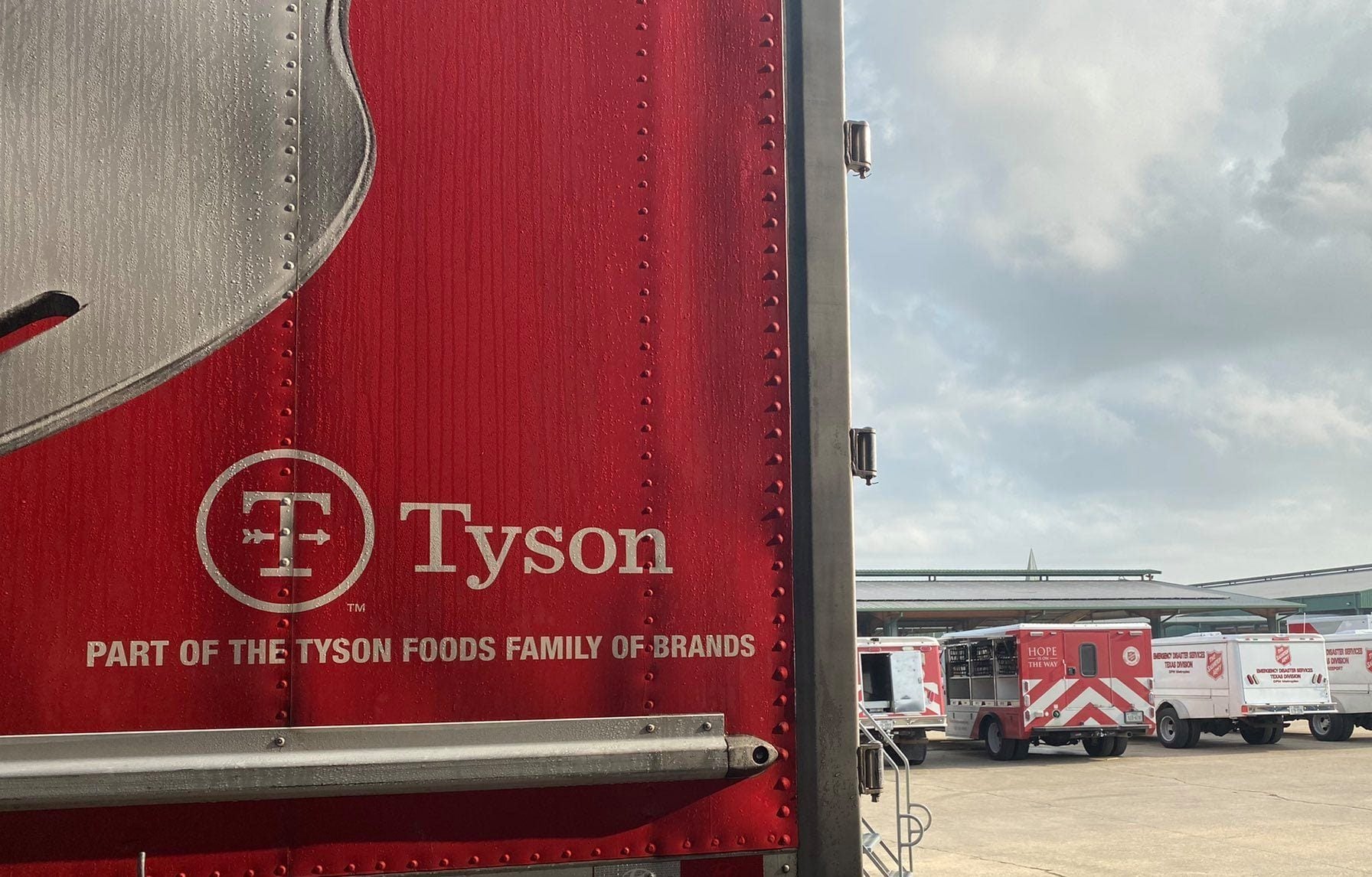 A US legislative committee has accused meatpackers of engaging with Trump Administration political appointees in an "aggressive campaign" to force workers to remain in dangerous plants with a high risk of Covid-19 transmission.
The House Select Sub-committee on the Coronavirus Crisis has accused the sector's major players of protecting profits while endangering workers at the height of the pandemic.
In a newly published report, it claims representatives "successfully enlisted USDA [the US Department of Agriculture]'s assistance in weakening federal worker protections and insulating facilities from state and local health department regulations".
Sub-committee chair Representative James Clyburn said: "The select sub-committee's investigation has revealed that former President Trump's political appointees at USDA collaborated with large meatpacking companies to lead an Administration-wide effort to force workers to remain on the job during the coronavirus crisis despite dangerous conditions, and even to prevent the imposition of common-sense mitigation measures.
"This coordinated campaign prioritised industry production over the health of workers and communities and contributed to tens of thousands of workers becoming ill, hundreds of workers dying, and the virus spreading throughout surrounding areas.
"The shameful conduct of corporate executives pursuing profit at any cost during a crisis and government officials eager to do their bidding regardless of resulting harm to the public must never be repeated."
The report – entitled "'Now to get rid of those pesky health departments!': How the Trump Administration helped the meatpacking industry block pandemic worker protections" – was based on more than 151,000 pages of documents collected from meatpacking companies and interest groups. It says that when workers were afraid of high infection rates in plants, meatpacking companies and the USDA jointly lobbied the White House to dissuade workers from staying home or quitting.
It claims top executives of companies including JBS, Smithfield Foods and Tyson Foods asked then Secretary of Agriculture Sonny Perdue in early April 2020 to "elevate the need for messaging about the importance of our workforce staying at work to the POTUS [US President] or VP [Vice President] level," and to make clear that "being afraid of Covid-19 is not a reason to quit your job and you are not eligible for unemployment compensation if you do."
Less than a week later, the report asserts, US Vice President Mike Pence issued a direct message to meatpacking workers in a press conference saying that "we need you to continue … to show up and do your job", admonishing recent "incidents of workers absenteeism".
The report further alleges that meatpacking companies used USDA officials to "educate" the Department of Labor on how to implement benefits provided by pandemic relief legislation "in a way that does not incentivise our workers to stay home instead of coming to work".
The sub-committee began investigating coronavirus outbreaks at meatpacking plants owned by Tyson, JBS, and Smithfield in February 2021 and expanded the investigation in September 2021 to include Cargill and Marfrig Global Foods-owned National Beef.
In October last year, it released an interim report revealing that infections and deaths among workers for five of the largest meatpacking companies were significantly higher than previously estimated, with more than 59,000 workers for the five companies under the investigation having been infected with the coronavirus and at least 269 dying.
Just Food has asked the five meat companies mentioned for their response to the House committee's report.
Smithfield spokesperson Jim Monroe said: "More than two years ago we encountered a first-of-its-kind challenge. As an essential industry with responsibilities for the nation's food supply, the challenges were particularly profound. We are immensely proud of the true dedication our team members showed to keep nutritious protein available as we took every appropriate measure to keep our workers safe. To date, we have invested more than $900m to support worker safety, including paying workers to stay home, and have exceeded CDC and OSHA guidelines.
"The meat production system is a modern wonder, but it is not one that can be re-directed at the flip of a switch. That is the challenge we faced as restaurants closed, consumption patterns changed and hogs backed-up on farms with nowhere to go. The concerns we expressed were very real and we are thankful that a food crisis was averted and that we are starting to return to normal.
"Our company has a long heritage in supplying high-quality, nutritious and affordable protein to Americans. Did we make every effort to share with government officials our perspective on the pandemic and how it was impacting the food production system? Absolutely."
Cargill said: "At Cargill, the safety of our employees is our number one priority. Throughout the pandemic we've worked hard to maintain safe and consistent operations. At the same time, we have not hesitated to temporarily idle or reduce capacity at processing plants when we determined it necessary to do so. The well-being of our plant employees is integral to our business and to the continuity of the food supply chain.
"We operate in a manner that meets or exceeds the federal government's health and safety standards, and we are proud that key partners among the organised labour and regulatory communities have recognized our efforts to slow the community spread of the Covid-19 virus. Cargill has a long history of nourishing the world in a safe, responsible and sustainable way and our people will continue to carry out that essential work safely."
Just Food archive, April 2020: Meat processing emerges as Covid-19 hot-spot in North America