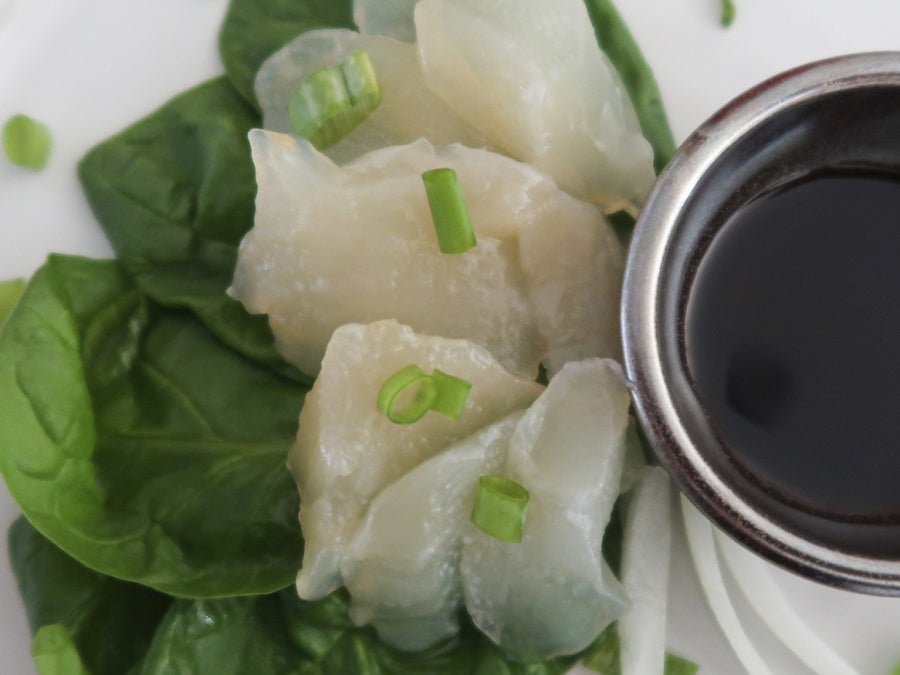 US plant-based seafood start-up Aqua Cultured Foods has secured $5.5m in its latest seed round, taking its total fundraising to $7.6m.
It said it would use the investment to equip a new facility in Chicago, scale up production and finally bring its products to market.
The Chicago-headquartered company also hopes to expand its team and increase the number of restaurant and foodservice outlets set to take on its products later this year.
Aqua is developing calamari, shrimp, scallops and fish fillets using a "proprietary mycoprotein fermentation process". It also produces minced "seafood" fillings for dumplings, ravioli and sushi rolls.
The company told Just Food it hopes to launch in the US this summer, focusing on restaurant and foodservice outlets, but has also secured deals with European companies. It said interest in Europe and Asia has been "particularly high".
The fundraising was led by US venture capital fund Stray Dog, which specialises in alternative-protein investments and said Aqua had "immense potential".
Anne Palermo, Aqua CEO, said of the investment: "We appreciate having mission-aligned partners that offer strong strategic value for the next phase of our growth, which will involve building up the business and brand.
"Being good stewards of investor capital is important to us, so along with hitting milestones earlier than expected, we are benefiting from government programmes, academic resources, and other advantages to get to market quickly."
Johnny Ream, Stray Dog Capital partner, said the firm was looking for companies "leveraging unique technologies and approaches that drive a more sustainable future". He added: "The work Aqua is doing with alt-seafood has immense potential to drive both human and planetary benefits in a massive $100bn+ global market."
Founded by Anne Palermo and Brittany Chibe, the business secured US$2.1m from a group of global investors during a pre-seed round in 2021. These included Supply Change Capital, an early-stage venture-capital firm in Los Angeles, peer Aera VC in New Zealand and Sustainable Food Ventures in North Carolina.
Explaining the fermented technology the company employs, CEO Palermo told Just Food at the time: "We're creating a really nutrient-rich broth, we inoculate it with pure spores of our proprietary strain of fungi, we give it the right kind of temperature environment, right acidity and the nutrients that it needs in order to grow and thrive.
"Basically, it's a very new and different way of producing mushrooms. Rather than growing them on a solid substrate such as coconut husks or sawdust, we are growing protein in a liquid broth."
Asian foods manufacturer and distributor CJ Foods also participated in the latest fundraising round.