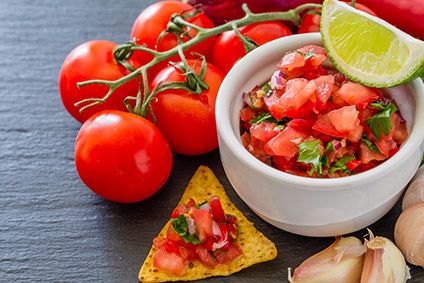 Stir-Pacifica, a California-based portfolio company of private-equity firm Wind Point Partners, has acquired local peer Sabra Dipping Co.'s salsa business.
Financial terms were not announced for the deal, which includes the Santa Barbara and Chachies brands, the Oceanside, California, manufacturing facility and the workforce.
Salsa will continue to be produced there although the Sabra brand – for salsa – will be phased out.
Sabra Dipping Co. is a venture between PepsiCo and Israel's Strauss Group, marketing a range of products that also includes hummus and tzatziki.
Stir-Pacifica is a manufacturer of soups, sauces, dressings, and fresh salsas for both retail and foodservice customers. It was formed last year through Wind Point Partners' acquisition of two companies – Stir Foods and Pacifica Foods.
Milt Liu, CEO of Stir-Pacifica, said: "In this new phase, we are confident that together we will be able to accelerate growth and create value for all our stakeholders.
"The combination of these two refrigerated salsa operations is highly complementary and will enable us to better serve our combined customer bases through enhanced R&D and new packaging formats. Additionally, the facility in Oceanside is well-invested and its workforce has a strong food safety and quality culture. This is an excellent addition to Stir-Pacifica."
Tomer Harpaz, Sabra CEO, said: "At Sabra Dipping Company, our focus will continue to deepen around hummus as consumers increasingly embrace this plant-based, feel good food for everyday use."
Chicago-based Wind Point Partners acquired Stir Foods and Pacifica Foods in December 2017 in partnership with Milt Liu, a more than 20-year veteran of the food industry.