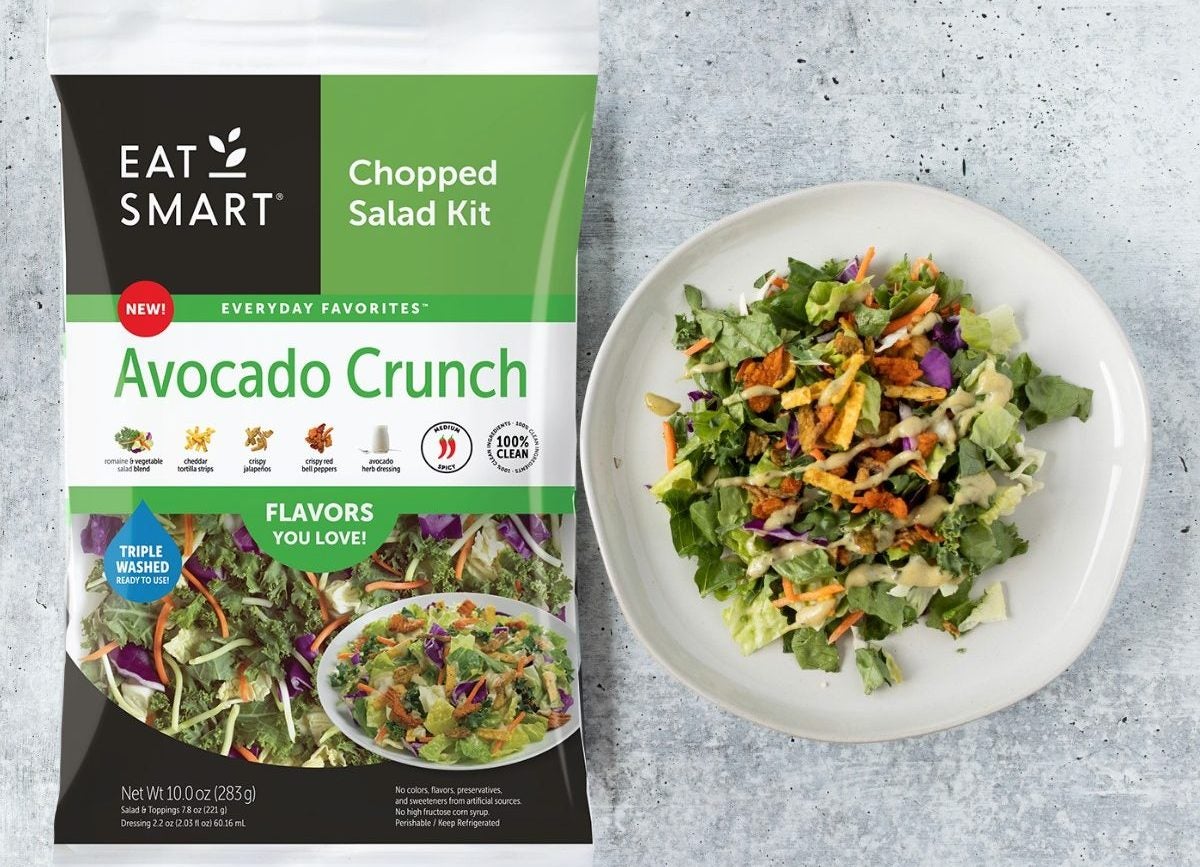 Taylor Farms, the US salads supplier, has bought a batch of Curation Foods assets in a deal worth more than US$73m.
Landec Corporation, which is upping its focus on its business in the pharmaceutical industry, said it had sold Curation Foods' fresh packaged salads and vegetables to Taylor Farms for $73.5m.
The deal, which includes the Eat Smart brand, covers operations generating around $366m in revenue in the 12 months to 29 August.
In a statement, Taylor Farms said the purchase would help it meet "consumers' growing demand for chopped salads and fresh-cut vegetables". The deal follows a move in August to enter the market for leafy greens grown in indoor farms through an investment in Pure Green Farms.
Bruce Taylor, Taylor Farms' chairman and CEO, added: "This acquisition will enhance our commitment to assured supply for our customers with the addition of a sixth Taylor Farms source-based production facility, this one located in the fertile Santa Maria Valley."
Curation Foods was formed in 2019 when Landec decided to change its food business' name from Apio to focus on brands.
Landec said at the time the move completed its transition from a packaged vegetable company to a branded, natural foods group and unified five plant-based brands.
In January 2020, the group laid down Curation Foods a series of goals in an attempt to return it to profitability. Landec also set about closing some Curation Foods sites.
A month later, the company announced it was exploring options – including a possible sale – for the "legacy vegetable bag and tray business" housed within its Curation Foods division. The company said at the time those assets, which included Eat Smart and private-label brands, generated net sales of $160m in fiscal 2019. In August that year, the company sold Curation Foods factories in Pennsylvania and California.
Dr. Albert Bolles, Landec's CEO, said yesterday the deal with Taylor Farms "demonstrates ongoing efforts to extract value from our non-core assets and re-orient the company around our rapidly growing Lifecore Biomedical business".
He added: "We will be deploying the net proceeds from the sale directly toward debt paydown, which will reduce our balance sheet leverage and allow us to channel our resources to more fully support the growth and expansion of the Lifecore Biomedical business. While there's more work to do, the company is laser-focused on the business and assets that are growing at a greater rate, produce more attractive margins, and have value that is presently underappreciated.
"Going forward, we will maintain our continued commitment to maximise the value of our Lifecore and remaining Curation Foods businesses. We are excited about the path ahead."