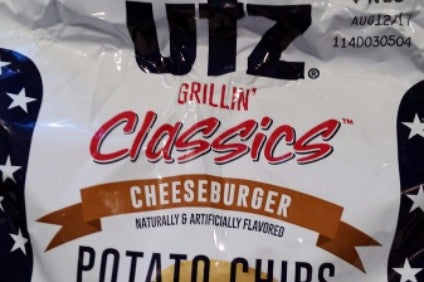 US snacks business Utz Quality Foods has revamped its executive leadership team with three appointments.
The Hanover, Pennsylvania-based firm – which is behind brands such as Bachman, Zapp's and Dirty – has named Thomas Flocco as president and chief operating officer.
Dylan Lissette had been Utz's president and CEO. With the appointment of Flocco as president and COO, Lissette remains as CEO.
In his new role, Flocco will be responsible for executing Utz's strategy while managing the day-to-day operations.
Flocco's career includes nine years with former US conglomerate Fortune Brands, during six of which he was president and CEO of the Beam Suntory drinks business which it then owned.
Mark Schreiber has joined Utz as executive vice-president and chief customer officer. In this position, he will focus on the sales teams and distributor partners and customers and oversee marketing across the brand portfolio. Utz did not respond to requests for comment on whether chief customer officer was a newly-created role at the business.
Schreiber was most recently senior vice-president of sales and distribution for Campbell Soup Co.-owned bakery business Pepperidge Farm, a position he held for more than nine years.
Jay Thompson has been named executive vice-president and chief financial officer of Utz. Todd Staub, who had been Utz's CFO, is chief administration officer.
His previous work experience includes working for PepsiCo and for US-based Greek-style yogurt maker Chobani.
Utz is now in its third generation of family ownership – having been founded by Bill and Salie Utz back in 1921 – but last October investment firm Metropoulos took a stake in the business, forming what it described as a "strategic partnership".