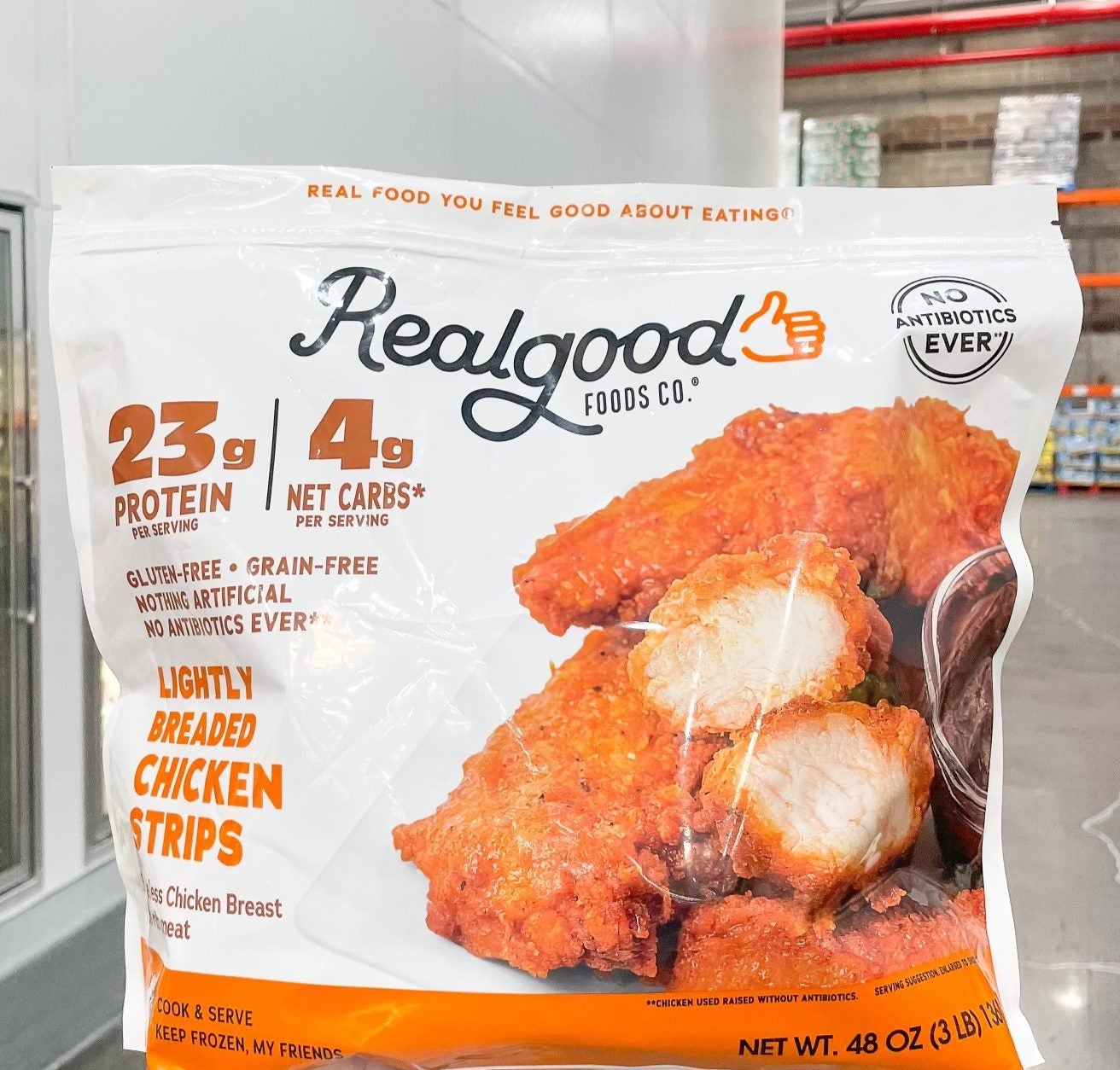 Real Good Foods Co., a US-based frozen products start-up, has suggested distribution gains and entry into the refrigerated segment will turn around profit.
California-based Real Good Foods Co. posted an adjusted EBITDA loss of $11.1m in the 12 months to 31 December, wider than an $8.1m loss a year earlier. Set up in 2016 and listed on the Nasdaq exchange in 2021 following a $64m public share offering, the business is pointing to a "mid-to-high, single-digit-millions range" in that metric for the current fiscal year.
Fourth-quarter sales of $35.7m, up 39.2%, "were below our original expectations, driven by our decision intra-quarter to dial back on a certain promotional event that was a one-time LTO [limited time offer] for non-core items in the unmeasured channel that would have ultimately been margin dilutive", chairman Bryan Freeman told analysts as he discussed the results.
However, sales for the year rose by a tad over 68% to $141.6m, with a target to achieve "at least" $200m in the 2023 financial year.
"For 2023, our growth will be driven by distribution gains of our high-velocity items. We've secured approximately 50,000 new distribution points for our products to ship in 2023, which represents an approximate 38% year-over-year increase in our distribution footprint," Freeman explained.
Real Good Foods Co. is focused on what the company describes as low-carb, "little-to-no sugar" and high-protein frozen food products, with "clean" ingredients such as gluten-free. The first product to be launched in the refrigerated segment was flautas, Mexican tortilla-filled wraps, and chicken burritos will roll out in April.
"This is a new temperature state for us and gives us entry into the multi-billion-dollar refrigerated category," Freeman said. "We view the refrigerated area as providing significant long-term growth and plan to expand these items and also introduce protein-based entrees in the coming months and years."
The company's adjusted gross profit climbed to $29m in the year through December, from $17m in the corresponding period. The margin was flat at 20.5% versus 20.3%. The target for 2023 was put at "at least" 24%.
Elsewhere, Real Good Foods Co.'s results were in the red, albeit operating losses narrowed to $38.4m from $53.1m, and the net loss shrank to $45.7m from a $67m loss.
Nevertheless, the loss attributable to the company's shareholders was $10.9m, compared to a $10.1m loss.
Real Good Foods Co. opened a second manufacturing facility last spring, a gluten-free plant in Bolingbrook, Illinois, providing additional capacity to its City of Industry site in California.
CEO Gerard Law said yesterday the Bolingbrook factory "is continuing to ramp up its phased start of production".
He added: "We expect operating performance to improve further throughout 2023 driven by better efficiencies, lower labour costs, improved plant utilisation and better overhead cost leverage.
"Today, we have eight production lines up and running in the Bolingbrook facility with capacity for approximately $200m in sales with the ability to add another $50m to $70m of capacity in short order with limited capex investment."
Over the longer term, Real Good Foods Co. has an undefined threshold to reach $500m in sales and an adjusted gross margin of 35%. The adjusted EBITDA target is 15%, a metric that was a negative 7.8% in the 2022 fiscal year.
Freeman said the business lost around 300 basis points of margin and around $1m in EBITDA from a "decision to transition our distribution to a new strategic partner", but the move is likely to cut costs in 2023.
"Overall, we believe this new facility brings us closer to meeting our long-term goal of achieving $500m in revenue, while concurrently accelerating our margin improvement efforts," CEO Law said.
"Bolingbrook has enabled significant productivity savings that have already started to accrue as we move into 2023. This includes the self-manufacturing of our chicken tortillas, cooked chicken that is used in our product fillings and our proprietary breading blends which, on a combined basis, are likely to drive approximately 200 to 400 basis points of margin improvement."