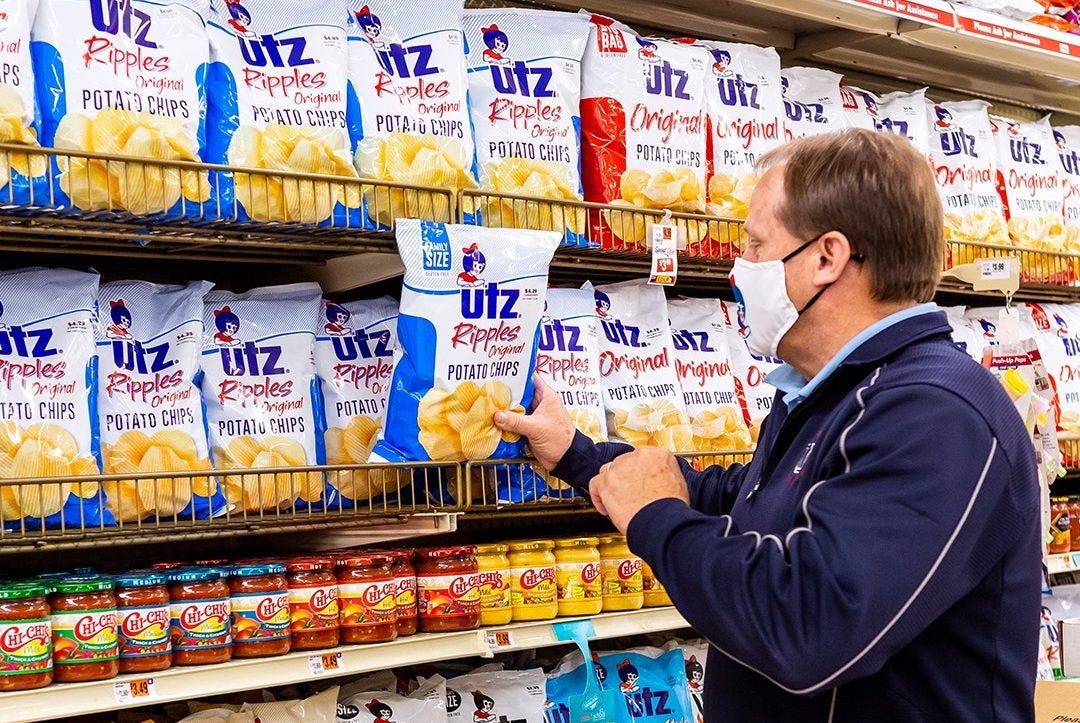 US snacks maker Utz Brands has suggested it will be selective when looking for further price hikes amid indications shoppers are becoming more resistant to increases.
The On The Border, Utz and Zaps brands owner pushed through a number of price rises last year as, like other manufacturers, it sought to counter inflationary pressures in its supply chain.
But, speaking to analysts after the release of its 2022 financial results yesterday (2 March), CFO Ajay Kataria said there are "no plans to take any new broad-based pricing actions".
Like other companies, publicly-listed Utz has benefited financially from price increases. In 2022, the company's net sales rose 19% to more than US$1.4bn.
CEO Howard Friedman, the former COO of Post Holdings who took the top job at Utz in December, said: "While our margins have been impacted by historically high inflation, the company did a good job executing rounds of pricing actions. It's encouraging that we are now offsetting cost inflation."
But like its peers, Utz has been keeping a close eye on consumer sentiment and believes a change in attitude among shoppers is emerging as they look to make savings.
Friedman said: "So far [we have seen] really modest or negligible elasticity, we did not experience any in Q4. But, as you have seen in the marketplace, we are expecting that consumer pressure [to] start to grow. So, we have modelled elasticities in our guidance for fiscal 2023."
For 2023, Utz is projecting net sales growth of 3-5%. Kataria said: "Our outlook assumes that we will experience greater price-elasticity in fiscal 2023 compared to what we saw in fiscal 2022."
He added: "The wraparound benefits of 2022 pricing actions will be highest in the first quarter of 2023 and will then sequentially taper off throughout the year."
As well as pricing actions, Utz said its performance this year had benefited from an increase in market penetration, with its expansion into more than 1,300 stores, and the elimination of more than 350 SKUs.
Friedman plans to increase the company's marketing which at the moment makes up only 1% of the firm's total spending.
But Utz, which has been active on the M&A front in the past, is not looking to make acquisitions in the short term.
Kataria said: "From an acquisition standpoint, the acquisitions we did in the last 18 months, 24 months helped with our manufacturing and distribution capacity, I would say that we have enough in terms of manufacturing capacity now. It's more about optimising that network at this point so we don't need to do more in the near term."
The company has purchased a manufacturing site in Kings Mountain, North Carolina, which it is converting into a snack production facility, which "will contribute to higher margins and capacity over time".