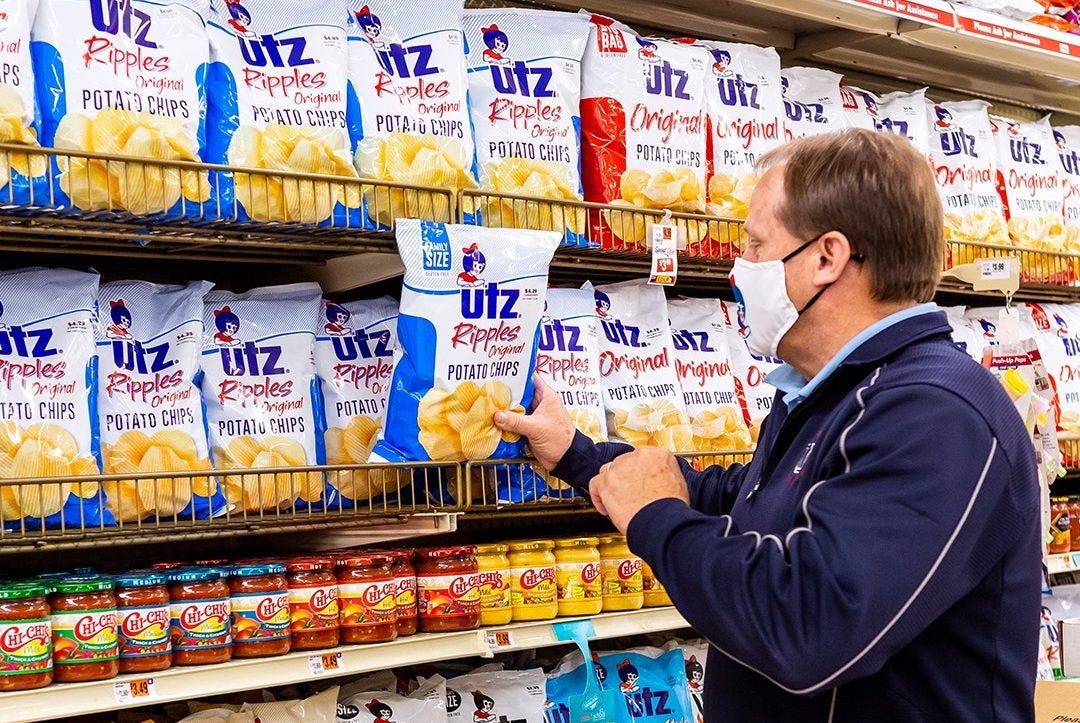 Long-standing Utz Brands CEO Dylan Lissette is to stand down from his role at the US snacks maker and be replaced by Howard Friedman , COO of cereal, dairy and meats group Post Holdings.
Lissette, who has been with the branded salty snacks business for 27 years, will become executive chairman of the board, effective 15 December. He will become non-executive chairman in the second quarter of 2023.
Roger Deromedi, the current Utz chairman, will become lead independent director.
Friedman will take the CEO reins at Zapp 's maker on the same date Lissette steps down and will also join the board.
Utz said the leadership change was initially contemplated at the time of the merger between itself and Collier Creek Holdings – a special purpose acquisition company set up by a former Kraft Foods executive – in 2020. The company described the move as a "natural next step as Utz continues to develop as a public company".
It said the search for the next CEO looked at both internal and external candidates, before identifying Friedman as an "ideal successor" to Lissette with "the right CPG experience and expertise to lead the company as it accelerates its proven growth strategy".
Friedman has more than 25 years of experience in the food and beverage sector. He has been executive vice president and COO of Post Holdings since September 2021 and previously worked in executive roles at Kraft Heinz for more than 20 years.
Utz – which also owns brands including Tortiyahs and Boulder Canyon – said he has "built a proven track record of profitably growing businesses through world-class marketing, strategy, and innovation" and has "deep experience in new business integration, commercial execution, and value creation".
Lissette guided Utz through its evolution from a regional snack food brand to the third-largest branded salty snack business in the US. During his tenure as CEO, he oversaw sales growth that nearly tripled to reach more than US$1.3bn, Utz's debut as a public company and the completion of six acquisitions since the company's listing in 2020.
He said: "Howard brings extensive experience increasing market share and unlocking growth potential, with a focus on building innovative brands and strategic business development. The board and I are confident that he will help lead Utz to tremendous success as we grow our presence across geographies, salty snack sub-categories, and channels."
Friedman added: "I am confident that, with such a values-driven, passionate organisation, and a portfolio of iconic snacks beloved by families across the US, Utz is just getting started."
Utz last reshuffled its executive pack in July last year when it created a new role as COO which was filled by its then chief financial officer Cary Devore.
Meanwhile, the company has reaffirmed its fiscal year 2022 outlook which it last updated in August. It expects total net sales growth of 13%-15% and adjusted EBITDA growth of 2%-5%.