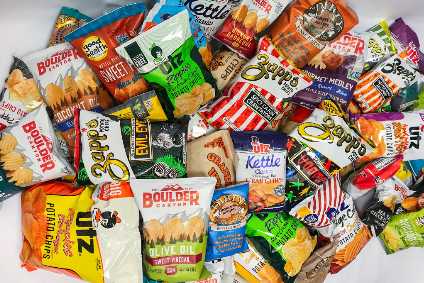 US snacks business Utz Brands is to discontinue the Husman's crisp brand which dates back to 1919, it has confirmed.
The Cincinnati-based business was acquired by Utz from Conagra Brands in 2019 but an Utz spokesperson told just-food the Husman's brand "has been steadily declining in what is an extremely competitive snack food category".
The spokesperson added: "After considering retailer feedback and consumer demand, we recently made the difficult decision to discontinue the Husman's brand."
Utz stressed jobs at the Husman's manufacturing facility in Berlin, Pennsylvania, would not be lost as a result of this decision.
"In fact, we have added positions and plan to add even more as we begin producing new products and introduce other snack brands to our Berlin factory in February 2021," the spokesperson said.
"Additionally, this change supports our local, independent sales team by providing them with more competitive offerings for Cincinnati and nearby markets, giving them a wider range of snack food brands to offer.
"While we understand the disappointment of Husman's brand fans, we hope that they will enjoy our many other high-quality snack food brands, such as Snyder of Berlin and Zapp's snacks."
A 24-year-old called Harry Husman started the Cincinnati crisp company in 1919, according to the company's website.
Its products were mostly sold in Ohio and western Pennsylvania.
The news of Husman's demise comes just two weeks after Utz announced it had bought the Vitner's brand from local peer Snak King Corp. for US$25m.