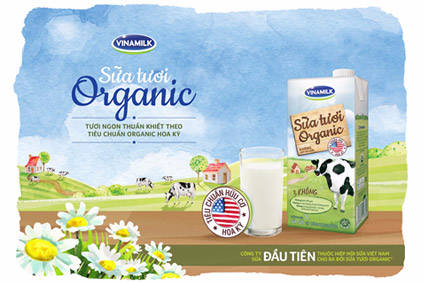 Vietnamese dairy group Vinamilk is to build a US$500m organic dairy complex in neighbouring Laos.
The first stage of building the complex in the province of Xiengkhouang has now started.
Financed by the Lao-Jagro Development Xiengkhouang Co (Lao-Jagro), in which Vinamilk holds a 51% stake, the first phase will cost $120m. It will cover 5,000 ha and house 24,000 dairy cows.
The second stage will span between 15,000 ha and 20,000 ha and will be home to 100,000 cows.
Speaking at the groundbreaking ceremony, Vinamilk director-general Mai Kieu Lien said the complex – which is expected to be operational in 2020 – will open possibilities for the agriculture and dairy sectors and the economies of both Laos and Vietnam.
A spokesperson for the company told just-food the farm will be used to manufacture organic milk and yogurt, which will be sold initially in Vietnam but potentially in the longer term also in China and Singapore.
In Vietnam, Vinamilk owns 12 farms with 130,000 cows and has a market share of around 59%.
The spokesperson said the company is selling organic milk and yogurt in its home market already. It has one organic farm in Vietnam with 1,000 cows but "not enough volume for market demand".
Vinamilk said it planned to develop more organic dairy farms in Vietnam in the coming years to meet "huge demand".
The company has been in acquisitive mood in recent months. In March it announced it is to acquire a 47% stake in local peer GTNFoods and last September took a 51% stake in Laotian peer Lao Jagro Development XiengKhouang Co.