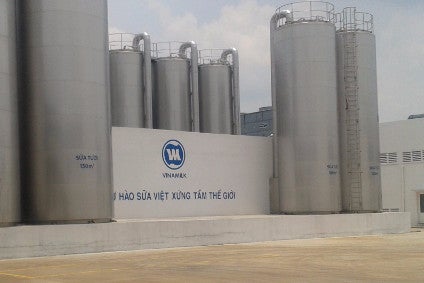 Vinamilk , Vietnam's largest dairy business, has confirmed it is set to export dairy products to China.
The listed company is one of a reported five Vietnamese businesses to have been given approval by Beijing to ship dairy products to the country.
"We have been exporting many non-dairy products to China for some time. We are going to officially export dairy products such as infant formula, condensed milk, liquid milk soon to China. All products are produced in Vietnam which meet China's requirements about food quality standards," a spokesperson for Vinamilk told just-food.
According to local reports in Vietnam citing an official in the country's ministry of agriculture, the other four local companies to have been given the green light to export dairy products to China are TH True Milk, Moc Chau Milk, NutiFood and Hanoimilk.
In June, Vinamilk announced another international move, laying out plans to build an organic dairy complex in neighbouring Laos.
In March, meanwhile, Vinamilk announced a deal to acquire a 47% stake in local peer GTNFoods. Last September, Vinamilk bought a 51% stake in Laotian peer Lao Jagro Development XiengKhouang Co.
Vinamilk generated revenues of VND52.63bn (US$2.27bn) last year, of which 15% came from outside Vietnam. The company exported to 40 "nations and regions" in 2018, according to its annual report.