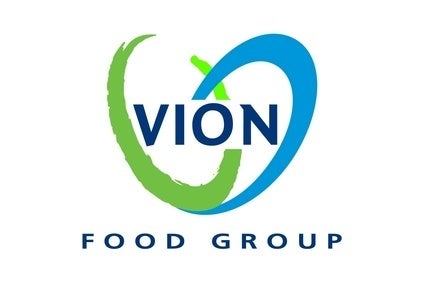 Vion, the Netherlands-based meat processor, has set out organisational changes in a bid to "stimulate sustainable growth".
The privately-owned business said the changes would "accelerate Vion's supply chain strategy, promote innovation and strengthen the company's leading position in the European food industry".
Vion is setting up two geographical units – one for Germany and the other for its operations in the Benelux markets. In a statement, the company said the changes are meant to improve efficiency and "strengthen ties" between farmers and customers in those markets.
The two units will oversee the purchase of livestock, and on-site activities such as slaughtering, boning, processing, packaging and the sale of meat.
Vion was previously divided into four business units, namely "pork", "beef", "foodservice" and "retail". These units provided pork, beef, meat products, plant-based alternatives and by-products for retail, foodservice and the meat processing industry.
To lead the changes, Vion has set up a new executive committee, headed by CEO Ronald Lotgerink and CFO Tjarda Klimp. The committee will also comprise: Philippe Thomas – the executive responsible for Vion's business in Germany; Leon Cuypers, who leads its operations in the Benelux; Simon Morris, who heads the company's foodservice across markets; chief transformation officer Mattijn Bak and chief HR officer.
Meanwhile, Vion said David De Camp, the COO of its beef arm, has decided not to take on a role in the new organisational set-up. He will remain in post until the end of September
Headquartered in Boxtel in the Netherlands, Vion, according to its website, has 29 production locations across Germany, Belgium and the Netherlands. The group's website says the company employs 12,281 staff including 7,974 workers.
The company generated revenue of €4.6bn ($4.95bn) in its 2021 financial year, down 6.1% on a year earlier. Vion booked an annual loss of €29m in the 2021 fiscal period, after making a €53m profit in 2020.
The group said in its 2021 report it was heavily impacted by the Covid-19 pandemic, the African swine fever outbreak that year, cost inflation and high energy prices.
Last week, Vion announced plans to close its beef plant in Bad Bramstedt, Germany, in July. 
Approximately 250 employees who work at its northernmost German beef slaughterhouse are at risk of losing their jobs, although Vion said it will look at the possible transfer of employees to other locations in the country.
Vion said the reasons for the closure are the declining cattle population in northern Germany, the overcapacity of the slaughterhouse market and the general pressure that the German protein market is under, partly because of the social trend towards less meat consumption.
Lotgerink said: "The planned closure is part of the adjustment at our German sites to rebalance supply and demand in the German market, which is under pressure."