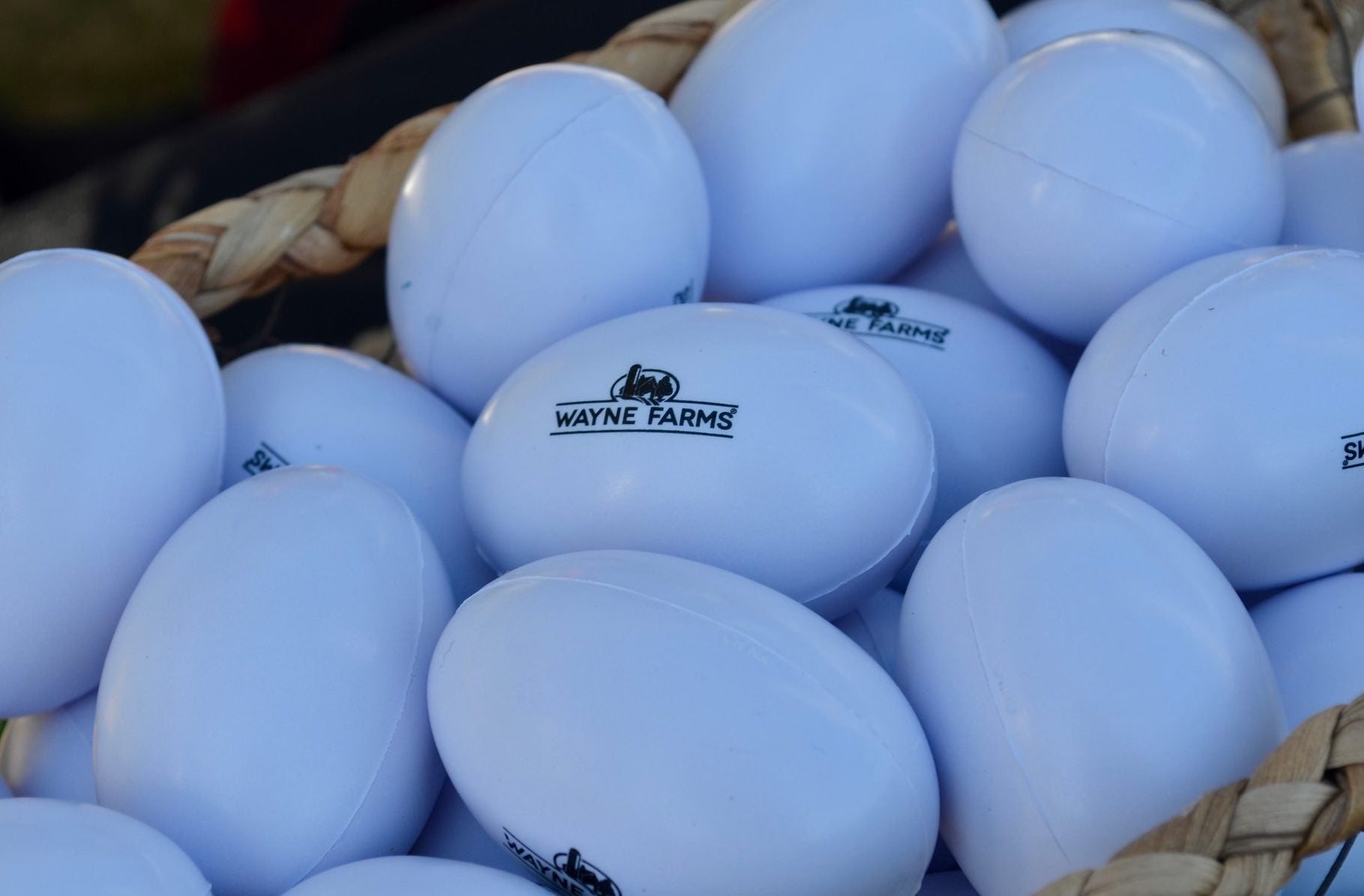 Wayne Farms, the US poultry processor due to be merged with peer Sanderson Farms, plans to sell a plant in Laurel, Mississippi.
New York-based investment firm Continental Grain Co., the owner of Wayne Farms, is in the process of buying Sanderson Farms, one of the largest poultry processors in the US.
In August, Continental Grain Co. teamed up with Cargill to strike a deal to purchase Sanderson Farms. The transaction, valued at US$4.5bn, is expected to close later this year or early next.
Wayne Farms is to be combined with Sanderson Farms to form a new private company with a plan to delist the latter from the Nasdaq stock exchange.
Clint Rivers, the CEO of Wayne Farms who will head up the new business, said the Laurel plant will be sold to a fellow unnamed poultry processor once the deal is signed off.
Rivers said in a statement: "As a step towards completing this combination, we are in discussions to divest ownership of our Laurel facility to another well-known poultry company, with the goal of maintaining the plant's productivity and positive impact in the community.
"These discussions are not finalised and we will provide an update if and when they are. In the meantime, our focus continues to be on delivering value for our customers, our people, and the communities we serve."
A spokesperson for Cargill said the agri-food firm is working with Continental Grain Co. on a name for the new business entity, its branding and the location of its headquarters, details of which will be announced once the deal is closed.
Wayne Farms' facility in Laurel employs 614 people, the spokesperson said, adding no jobs will be lost while the plant is under its current ownership: "One of Wayne Farms' top priorities is to find a potential buyer who shares its commitment to its people and the people who it serves."
As well as the Laurel plant, Wayne Farms has nine others, six in the state of Alabama, one in North Carolina, one in Arkansas and one in Georgia.
Sanderson Farms also has a processing site in Laurel, along with four more in Mississippi state. The company has eight other plants, four in Texas, one in Los Angeles, another in Georgia and two in North Carolina.
Just Food had approached Cargill and Continental Grain Co. to ascertain if any other overlaps between the Wayne Farms' and Sanderson Farms' operations would result in further facility sales.
Cargill's spokesperson responded: "Laurel, Mississippi, is the only location where Sanderson's and Wayne's operations overlap, particularly live production operations.
"Wayne Farms is working through the sale of its Laurel facility right now and is in discussions with a number of well-known poultry companies, none of which have existing operations in the Laurel area.
"Taking this step is important to help complete the transaction while maintaining the important role the Laurel plant and local farming partners play in the community and in feeding America."