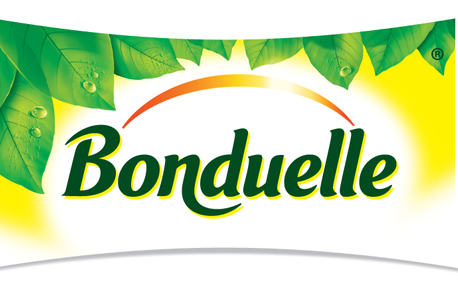 Manufacturers, retailers and consumers must share the impact of inflation being faced by the food industry, France-based vegetables group Bonduelle believes.
Grégory Sanson, Bonduelle's chief finance, digital transformation and development officer, is facing higher costs across the business to an extent it had not seen before.
"We see inflation in all the components of our structure of costs but in a magnitude we have never experienced in the past," Sanson told Just Food today (8 October).
Sanson said costs, depending on inputs, were on the rise, sometimes by 5-15%. "We see inflation in all components of our products – cans, raw materials, ingredients, energy, workforce," he explained.
"Keep in mind that it's the very beginning, I would say, of the phenomenon. What we are currently selling has been produced during summertime, so, the very beginning of this inflation. What we would have to come up with will be the inflation that we will experience in the coming weeks, which will have an impact on production in 2022, for the sales we have in 2022/2023 and prices that we negotiate in springtime 2022. "In our industry, a good negotiation was to increase the price by 1%. We are talking about five, ten or sometimes 15%."
Sanson recognised the prospect of rising prices will affect consumer spending. "It will be a real challenge, which will have an impact on the purchase power of people because, at the end of the day, wages will increase by only 2%," he reflected. "A part of this inflation will be absorbed by an increase of prices but it means also there will be a pressure on margins for the distributors and we will have to find efficiencies in our existing production facilities to match the part of the inflation. I would say we must share the impact of inflation among consumers, distributors and the food processors."
Sanson added: "The point is that it does affect the entire food industry, with different magnitudes but it would affect the entire food industry. What will happen with people losing purchasing power? What will be the part [share] of private label compared to branded sales? People could switch from buying some stuff and moving to a can of vegetables, so there might be benefit and there might be negative impacts as well. I think that we are well-positioned, with strong brands, a stronger awareness of the brand etc but the price impact may have an impact also."
On 27 September, Bonduelle reported its annual financial results for the year to the end of June. Revenue fell 2.7% to EUR2.78bn (US$3.21bn) but that equated to a 1.6% rise on a like-for-like basis, helped by sales outside Europe.
The company's current operating profit dropped 7.6% to EUR100.4m (down 4% on a like-for-like basis), translating to a margin of 3.6%. Costs linked to Covid-19 pressured earnings. Bonduelle's fresh-produce business in North America also faced additional costs linked to areas including distribution, labour and inflation, the group added.
For the new financial year, Bonduelle has forecast a 3% rise in turnover and for its current operating profit margin to be between 3.8% and 4%.
Alongside the publication of Bonduelle's annual results, the company also announced it was reviewing the future of a chunk of its business in the Americas.
Sanson told Just Food today the company expects to publish a decision on the future of its Bonduelle Americas Long Life unit by the end of February. The business accounts for just under 22% of the company's sales but Sanson said it no longer fits the group's strategy.