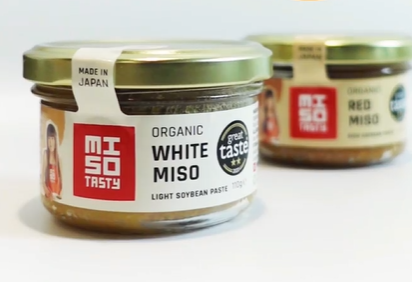 Miso Tasty, a UK-based supplier of Japanese food, has been bought out of administration by local peer Belazu.
Filings lodged with the UK's Companies House show a deal was struck with The Fresh Olive Company, which trades as Belazu Ingredient Company.
Belazu is owned by UK manufacturer William Jackson Food Group. William Jackson, the owner of Jacksons bread and food-delivery business Abel & Cole, bought Mediterranean-style foods supplier Belazu in 2018.
Just Food has approached William Jackson, Belazu and Miso Tasty for comment.
According to the Companies House filings, Miso Tasty appointed Moorfields as administrators in April, with the sale to Belazu conducted in the same month for £305,000 ($380,100).
Miso Tasty, set up in 2011, has been selling products into UK retailers including Sainsbury's and Waitrose.
A statement lodged by Moorfields at Companies House on 5 June states Miso Tasty's board approached the firm on 28 February as the company was deemed to be at risk of insolvency.
According to Moorfields, Miso Tasty had become insolvent as, while looking to raise further investment, a major shareholder serviced notice exercising a put option on a tranche of shares. That notice required the company to pay £461,200 by 30 June.
Miso Tasty was also in the middle of refinancing a credit facility due to expire. With the put option activated, the company could not complete the refinancing, Moorfields' filing reads.
On 9 March, Moorfields was instructed to seek investment in Miso Tasty or a sale of the business. The deal with Belazu was signed on 21 April.
"There was insufficient working capital to enable the business to continue to trade in the short term and no prospect of securing new funding to allow medium-term trading to continue in order that the business and assets could be exposed thoroughly to the market," Moorfields stated in its 5 June filing. "The benefits of achieving a pre-packaged sale were the transfer of the employees, the absence of a break in supply of goods and services to the company's customer base, which would enable the preservation of its goodwill and ensuring continuity of supply to secure the realisation of the company's book debt ledger."
In the year to the end of March 2022, Miso Tasty generated a turnover of £1.7m, an operating loss of £181,171 and a net loss of £143,653.
The 5 June filing took the form of a "statement of proposals" to inform creditors of information including why Miso Tasty ended up in financial difficulties. Creditors have until 20 June to signify their decision and provide proof of debt.