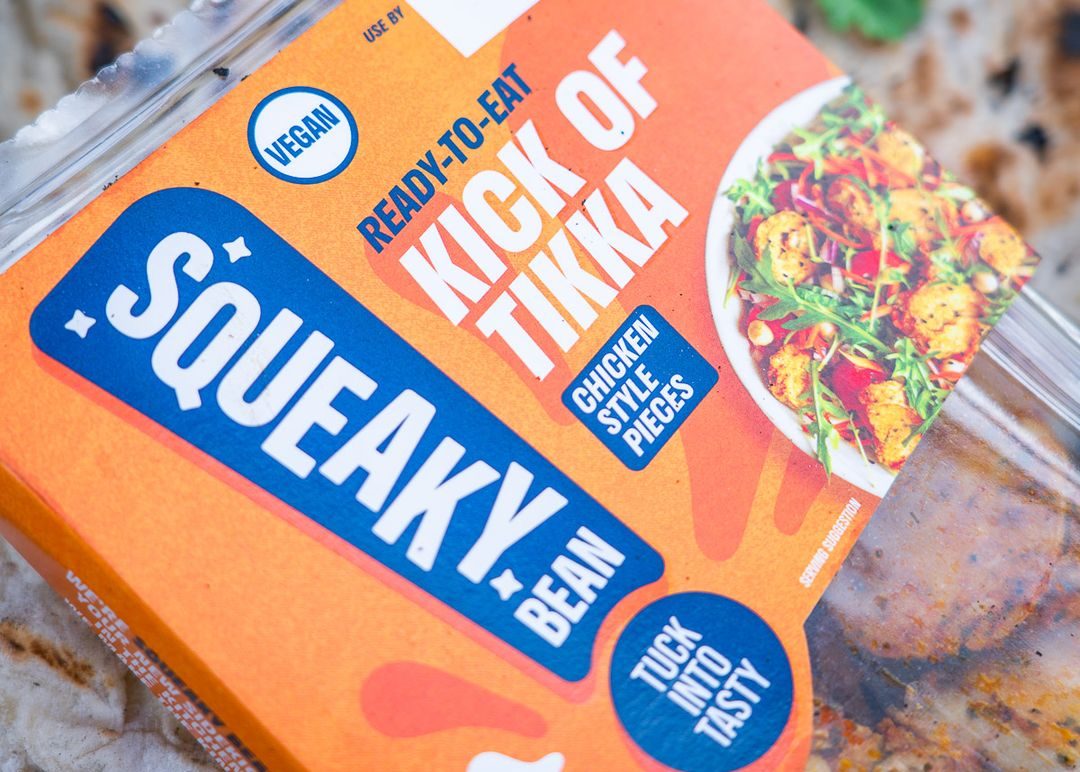 UK food group Winterbotham Darby has added to its vegan production capabilities with a second plant-based factory to support growth in its Squeaky Bean brand.
Winterbotham Darby, owned by Paris-based private-equity firm PAI Partners since last year, has converted its site in the town of Milton Keynes, north-west of London, to manufacture the Squeaky Bean range of products. The slate of products features vegan kievs, nuggets, fishless fingers and chickpea-based tortillas.
The chilled-food company, headquartered in Surrey, south of the UK capital, announced a "multi-million pound" refit a year ago of its facility in Bicester, near Oxford, to transform the facility into a plant-based factory.
It has not disclosed the investment amount in the 48,000 square-foot site in Milton Keynes, a project that will create 100 jobs.
Tom Faulkner, who heads up the plant-based category at Winterbotham Darby, said: "Demand for plant-based produce is increasing rapidly and in recent months our operations have been stretched to capacity. Opening our second plant-based factory will help us to fulfil both existing and new opportunities. Our additional production capacity will support strong demand for these products [Squeaky Bean] and allow us to introduce these and the rest of the range to a bigger audience."
Winterbotham Darby added that the Milton Keynes facility "will open up additional opportunities for new product lines to be created in the plant-based category", and with new grilling capacity to support growth in the Squeaky Bean range.
The company also produces olives, antipasti and continental meats, as well as pickles and ferments under its brand Vadasz. It is also the exclusive partner in the UK for Dutch meat-free firm Vivera.
PAI Partners acquired Winterbotham Darby from London-based peer Equistone Partners Europe last summer.