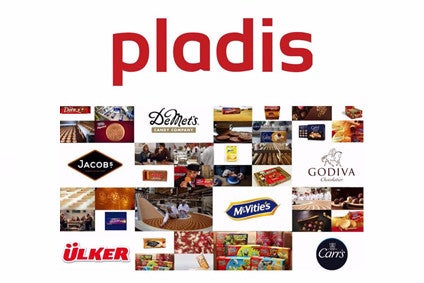 Turkish conglomerate Yildiz Holding has announced plans for its domestic market to become the group's "base" for chocolate production and for the manufacture of new chocolate products for its snacks subsidiary, Pladis.
Chairman Murat Ülker said yesterday (5 September) the group will install "the latest technology" at facilities in Turkey between now and 2021 to manufacture a range of products sold through UK-based Pladis.
He told Turkish journalists in London a new R&D facility for Pladis, to be built in the north-western district of Gebze, about 50km east of Istanbul, "will be the company's largest… to develop products that will be distributed all over the world". Yildiz plans to spend TRY5bn (US$1.7bn) in facilities in Turkey over the next five years.
Yildiz has 51 factories in Turkey, 11 of them now part of the Pladis subsidiary, which houses businesses based in Turkey, North America and the UK including Ülker, Godiva and United Biscuits. Pladis told just-food it could not say what the share of future chocolate production would be across all manufacturing sites.
However, Yildiz has said that in addition to producing Godiva in Turkey and North America, "we will even spread to different regions of the world".
Meanwhile, Mr Ülker said Pladis "will meet its growth target of 15% by the end of the year". He said Pladis "continues to grow above the market (and) we will continue to invest in these growing companies". All of the facilities will focus on "innovation and growth and highlight synergies between the regions".
Mr Ülker's announcement came seven months Yildiz brought its global chocolate and biscuit businesses – including Godiva, DeMet's, Ülker and United Biscuits – together under Pladis.
He said: "We are one of two global companies operating in all of the biscuit-chocolate-cake category in the world. Other companies do not have such broad categories of production. This is unique, it is what makes us different from our competitors and powerful."
Mr Ülker said the group's decision to establish Pladis was to challenge global competitors with "one umbrella brand selling all over the world". He insisted: "Another difference that separates us from our competitors is our strong local brands." He claimed the Turkey-based snacks business Ülker "is the most powerful brand in Turkey and the Middle East", as is "McVities in the UK and Europe while Godiva in America is very strong".
Mr Ülker said Yildiz is focused on "making products tailored to local tastes" in different countries but "will also provide a competitive advantage by moving into new markets with our successful local delicacies brands in addition to our global brands".
Pladis unveiled a "super-premium" range of chocolate bars in the US and online last month under the G by Godiva sub-brand.
Also last month, Italy-based confectioner Ferrero confirmed that it had made a formal bid to acquire Belgian biscuits maker Delacre, which is also part of Pladis.