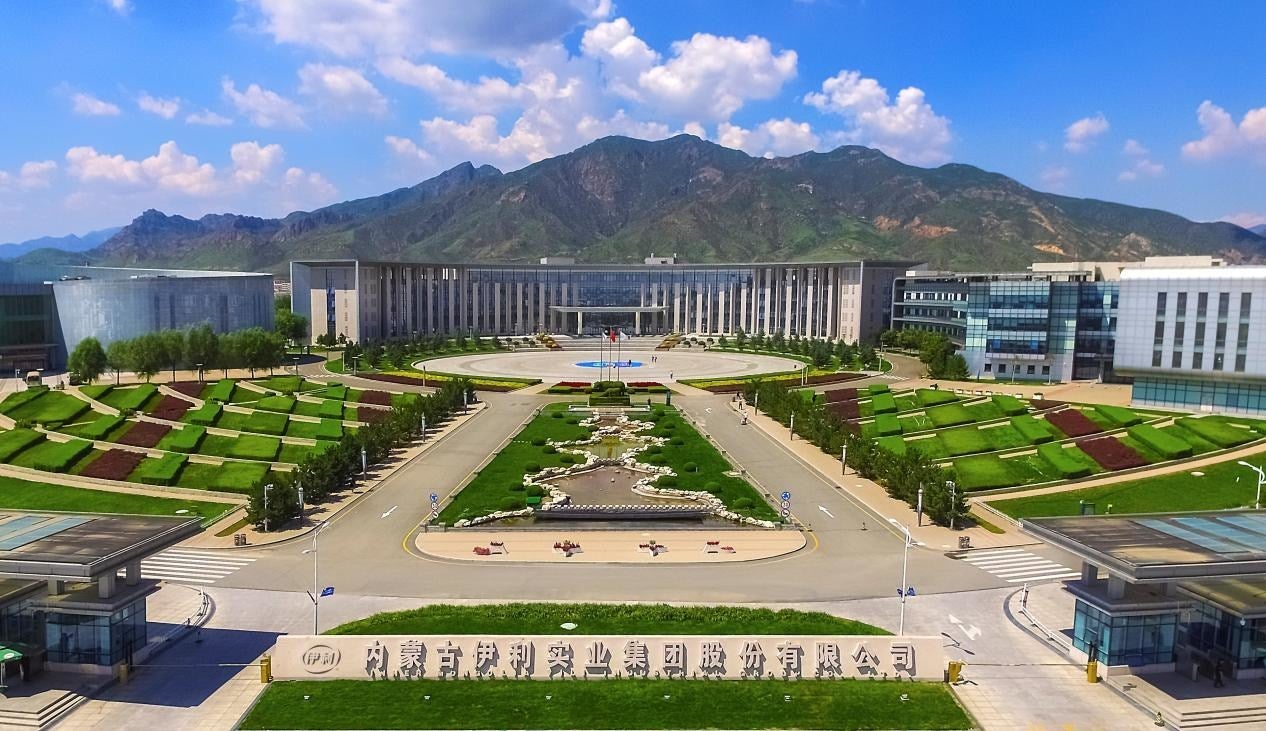 Yili has opened a dairy hub in the company's home region of northern China to produce fresh milk, infant formula and cheese.
Inner Mongolia Yili Industrial Group Co., the full name of China's largest dairy business, said production lines for fresh milk and baby powder are up and running, while those for cheese are currently under construction. The Global Smart Manufacturing Industrial Park, housing the Yili Future Intelligence and Health Valley complex, is located in Hohhot, the capital of Inner Mongolia.
The site also features a farm and pastureland and a visitor experience centre, with Yili ploughing more than a total of CNY10bn (US$1.4bn) into the overall project, a company spokesperson confirmed to Just Food. The complex employs artificial intelligence and the Internet of things – the "most advanced technology and highest level of automation and digitisation", Yili said.
Yili added in a statement to mark the opening on 12 July: "Exploring the development of dairy industrial clusters, the programme is expected to boost regional economic growth and accelerate the growth of global health industries."
Some CNY5bn has been invested in liquid milk, with the site capable of producing 6,500 tons of fresh milk a day. That area of the plant covers 950mu, Yili added, referring to a measure used in China. One mu is equal to approximately 666 square meters.
Yili said 60,000 tons of powdered infant formula can be produced at the site each year, following an investment of CNY3bn, claiming the accolade of "the world's largest infant-formula production base".
"The production base leads the industry in introducing the Intelligent Building Management System (IBMS), the Facility Management and Control System (FMCS), and applies a variety of cutting-edge interactive technologies," the company added.
Liquid milk is the mainstay of Yili's business, with revenue in fiscal 2021 of CNY84.9bn. Group revenue totalled CNY110.6bn, up 14.2% year-on-year. Milk powders and "related businesses" generated CNY16.2bn and ice cream a further CNY7.1bn. Net profit for the company as a whole was CNY8.7bn, an increase of 23%.
Last year, Yili struck a deal to acquire a 34% stake in Hong Kong-listed infant-formula supplier Ausnutria. The transaction was completed in March this year.
The farming operation at Hohhot – named as the Chilechuan Ecological Intelligent Pasture – occupies an area of 11,250mu and has received total investment of CNY700m.
"Equipped with world-class systems for automatic management and smart low-carbon management, it aims to create and share prosperity with farmers, herdsmen and industrial partners working in the area," Yili said.
Meanwhile, the Yili Intelligent Manufacturing Experience Center has received CNY2bn.