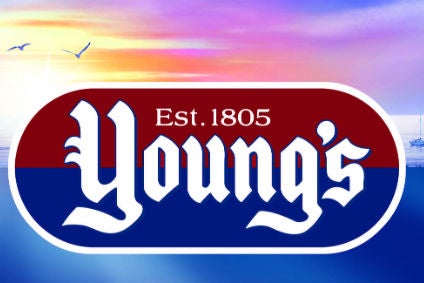 The UK's Young's Seafood is reportedly eyeing China as its next export destination.
Chief executive William Showalter told The Press Association (PA) Young's is aiming to reproduce its US market entry model in China.
He revealed the frozen fish specialist – which industry-watchers believe is for sale – is in talks with potential partners to help it target Chinese consumers.
Showalter told PA: "We see China as a big opportunity.
"As we speak, we are exploring discussions with partners in that market and we would look to deploy a similar model to the one that we are using in the United States."
In the US, Young's signed a deal with fish supplier and distributor The Fishin' Company in September that will see its products sold at more than 14,000 distribution points through retailers such as Walmart, Sam's Club and Ahold Delhaize.
Seven of Young's products have already hits the shelves in US stores as a result of that deal.
Showalter told PA that its export plans are unlikely to end with the US and China.
"Continental Europe is probably next on our list," he said. "When we sold our continental European business to Nomad Foods in November 2015 we committed to them to not sell frozen branded product into any of the markets where our Findus business had competed, but that prohibition expires in November this year.
"It would be our desire to look at opportunities in continental Europe once we are able to freely trade there."
Grimsby-based Young's is owned by investment groups Lion Capital, Bain Capital, and HPS Investment Partners but recent speculation has suggested that those businesses are looking to exit their investment.
Japan's Mitsubishi Corporation, which owns UK seafood and meat business Princes, has been suggested as a likely buyer but Showalter would not confirm or deny the sales talk.
But he told PA it would not "take a huge leap of faith" to expect the group's backers to start looking at "strategic alternatives" in the near future.
Today (22 January), Young's announced the appointment of Duncan McIntyre as group operations director.
Showalter said: "Duncan's extensive operational experience will be extremely valuable as we look to execute our long-term growth strategy."