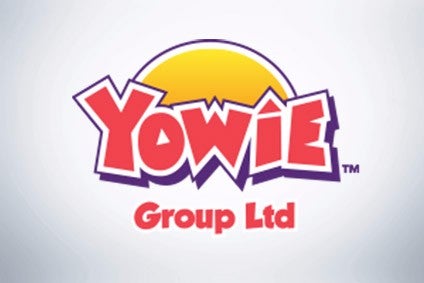 An investment company bidding for control of Australian confectioner Yowie Group is questioning the legality of an interest from a rival asset management firm.
Keybridge Capital of New South Wales lodged a bid for loss-making Yowie earlier this month, seeking to increase its 6.05% stake in the listed business, whereby it is "able to exert material influence…for the Yowie board to conduct a review of the company and its operations".
At the time, Keybridge said it also has a "relevant interest" in a further 12.18% of Yowie held by Aurora Funds Management under its HHY Fund, which is also listed in Sydney and is a former subsidiary of Keybridge.
However, behind the scenes Wilson Asset Management (WAMI) has been building up shares in Yowie over the course of March, a move that has prompted Keybridge to lodge a complaint with the Australian Government's Takeovers Panel, claiming the purchases are in "contravention of s606 of the Corporations Act", along with "various contraventions of the substantial holder provisions of the Corporations Act by WAMI".
Sydney-based Wilson Asset now holds 13% of Yowie, according to a 28 March filing from the Takeovers Panel in response to the receipt of the complaint from Keybridge. In the meantime, Wilson Asset also has "voting power" of 20.65% in Keybridge and 30.98% in the HHY Fund, according to a submission made by Keybridge in the document.
The document says "Keybridge seeks interim orders to prevent the disposal of, or exercise of any rights attaching to, the acquisition shares pending final determination of the Panel proceedings".
And it also stated that Keybridge is seeking "final orders" against the asset manager, including "prohibiting WAMI and any associate of WAMI from: exercising any right attaching to the vested shares (including in relation to voting); and acquiring any Yowie shares until the later of six months after the vesting of the vested shares and the disposal of the vested shares".
Meanwhile, the Takeovers Panel notes no decision has been taken whether to pursue the case: "A sitting Panel has not been appointed at this stage and no decision has been made whether to conduct proceedings. The Panel makes no comment on the merits of the application."
Keybridge did not respond to a request for comment by just-food, while a spokesperson at Wilson Asset said the company could not offer any more information at this time.