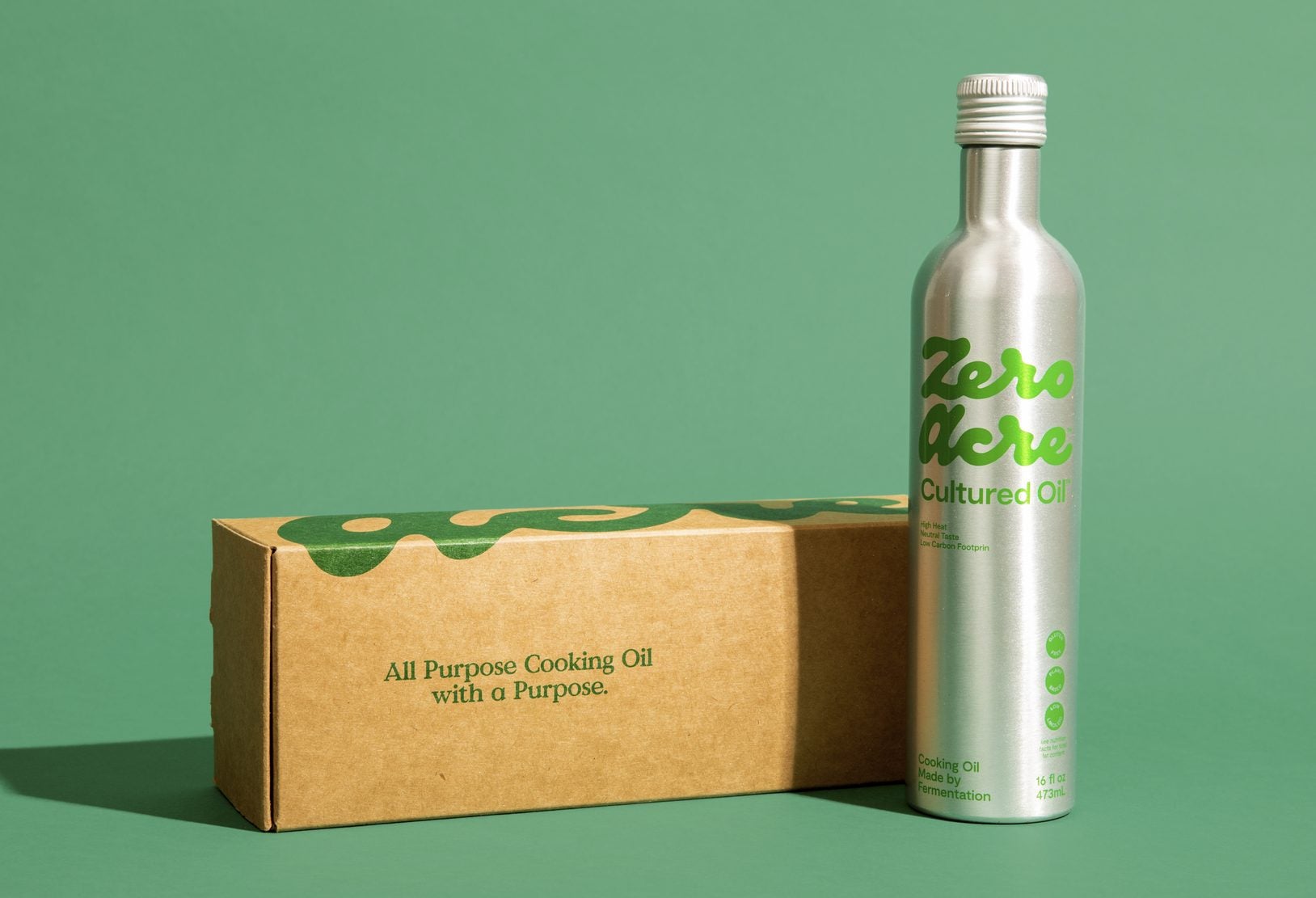 Zero Acre Farms, an alternative cooking oil start-up, has attracted investment from the venture fund of restaurant chain Chipotle Mexican Grill.
Cultivate Next, launched in the spring of last year, has channelled an undisclosed amount into San Mateo, California-based Zero Acre Farms.
Set up in 2020 by CEO Jeff Nobbs with Steve del Cardayre and Jay Keasling, the first Zero Acre Farms product to reach commercialisation was rolled out last summer, Cultured Oil, manufactured with fermentation technology that converts natural sugars into "healthy oil and fats, without the use of harsh chemical solvents used to make traditional vegetable oils".
Chipotle Mexican Grill revealed the Cultivate Next financing in a statement outlining the chain's goals to source products locally as part of its environmental, social and corporate governance agenda, or ESG.
Zero Acre Farms was described as a "food company focused on healthy, sustainable oils and fats that is on a mission to end the food industry's dependence on vegetable oils".
A brief paragraph read: "The immense amount of vegetable oils produced today contribute to record rates of deforestation and carbon emissions, and Zero Acre Farms has a new category of healthy oils and fats made by fermentation that are more environmentally friendly."
The start-up secured US$37m in Series A financing last year led by Lowercarbon Capital, a New York-based climate-tech investor, and Fifty Years, an early-stage VC firm in San Francisco. Other contributors included S2G Ventures, Richard Branson's Virgin Group and the US-based Collaborative Fund. Actor Robert Downey Jr.'s FootPrint Coalition Ventures also took part.
Nobbs acknowledged the receipt of funding on his LinkedIn page. "With Chipotle's backing, along with the support of our other incredible investors, we hope to make the transition to healthier, more sustainable cooking oils as easy as possible for restaurants of all sizes, without compromising on the taste of the foods we all love," he said.
"Since we started shipping our first bottles of oil to consumers and home cooks in late August, our focus has been on scaling our impact. To that end, we will soon be rolling out a more accessible solution for restaurants interested in Zero Acre."
Nobbs told Just Food the investment cash is an extension of last year's Series A round, but declined to reveal the amount or size of the stake.
However, a spokesperson for Cultivate Next confirmed "an early stage, minority stake" in the start-up and provided a comment from Chipotle Mexican Grill's chief technology officer Curt Garner.
Garner said: "We believe companies like Zero Acre Farms have the power to change the world. Similar to the way Chipotle altered the perception of fast food nearly 30 years ago, Zero Acre Farms is redefining cooking oil with healthier and more environmentally-friendly offerings."
In an interview with Just Food last year, Nobbs was reserved in revealing whether management had sold an interest in the business in return for the Series A capital. He was equally coy about giving too much away around the manufacturing process.
However, he said the fermentation used by Zero Acre Farms was different than for animal-free dairy and alternative seafood, where a specific, singular compound or culture is used to make base proteins.
"Most folks in the precision fermentation space are laser-focused on using fermentation to precisely create one specific compound or molecule," Nobbs explained. "We're not creating one specific molecule, we're creating oils and fats, and those contain a number of different molecules and compounds.
"We work with specific oil cultures and fat cultures that produce oils and fats."