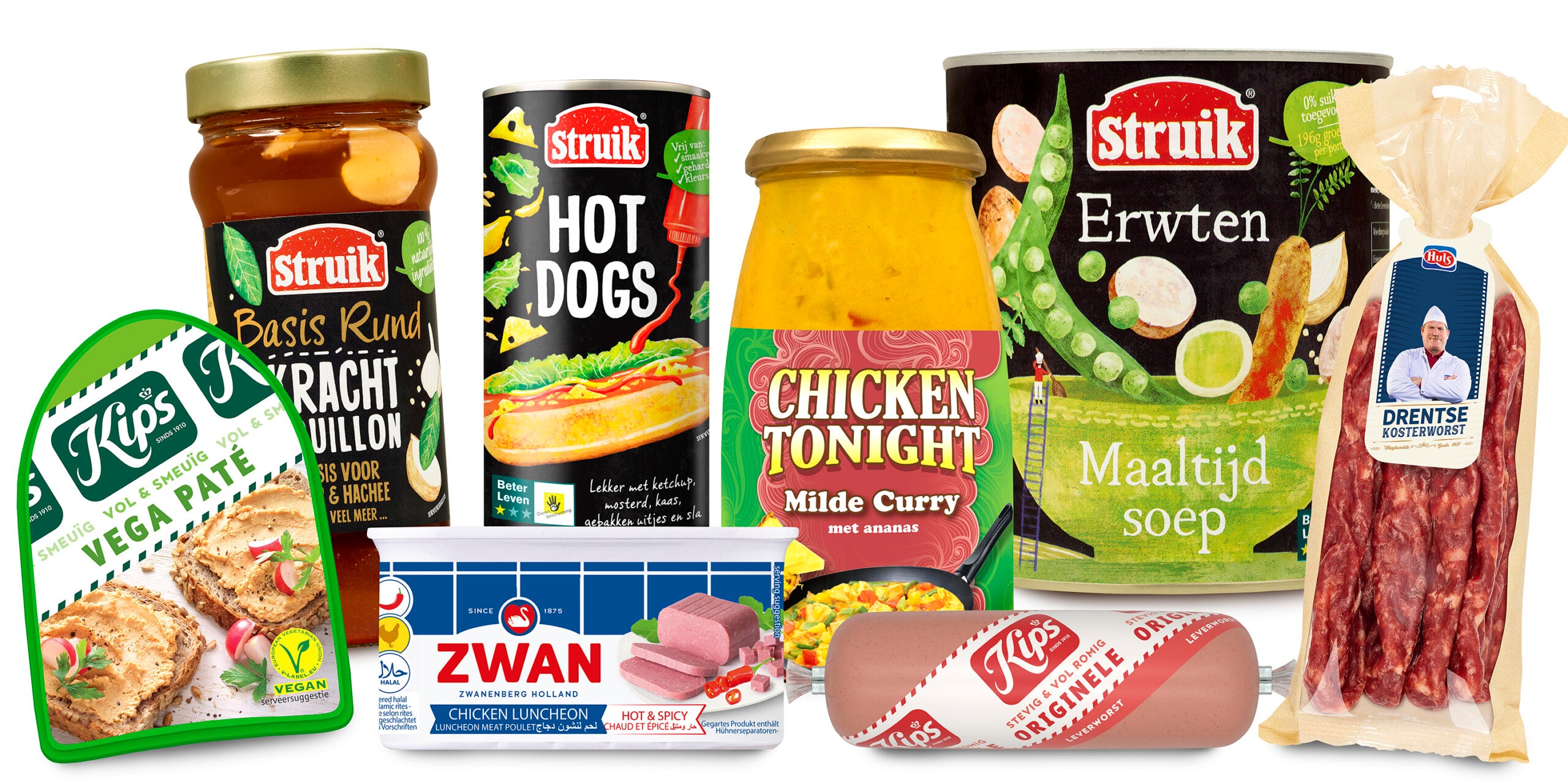 Dutch manufacturer Zwanenberg Food Group is planning to close a domestic facility as a result of rising costs, it has announced.
The Almelo-based company intends to stop the production of sausage and soups at its Voorthuizen factory next year. Output will expand at its facility in Oss instead.
In a statement, company CEO Maarten Elsinga said: "At the moment we are confronted with enormous cost increases in the entire supply chain: raw materials, energy, logistics, packaging, etcetera. We expect that we will not be able to pass on these cost increases to our customers in full and with delay. As a result, we have no choice but to immediately implement substantial cost-saving measures."
Zwanenberg also pointed to duplication of production following its merger with local peer Struik Foods in 2020.
It said: "Zwanenberg Food Group [now] has four production locations for canned goods in the Netherlands. To a large extent, the same activities take place at these production sites."
Elsinga said: "After considering various alternatives, we have come to the conclusion that ending our production in Voorthuizen is the best choice. This will enable us to achieve our objective in the relatively short term. This project is expected to be completed in the course of 2023.
"The core of this step is that we will soon produce the same volumes with one factory less."
Zwanenberg said its objective is to retain as many Voorthuizen workers as possible and plans to discuss this with employee organisations.
The factory employs 145 full-time employees and up to 55 temporary or seasonal workers. The company's closest site to Voorthuizen is in Raalte, which is 70 kilometres away, while the Oss facility is 80km away.
Zwanenberg employs around 1,800 people at locations in the Netherlands, the UK and the US.
It produces meat preserves, snacks, soups, sauces, convenience meals, vegetarian and vegan products and owns brands including Zwan, Kips and Chicken Tonight, having bought the Dutch rights for the cook-in sauce from Unilever in 2019.
It has annual net sales of around EUR600m (US$661.7m).
A Zwanenberg spokesperson said he could not provide a cost-saving figure from the closure of the Voorthuizen facility when asked by Just Food but said it would be "substantial".