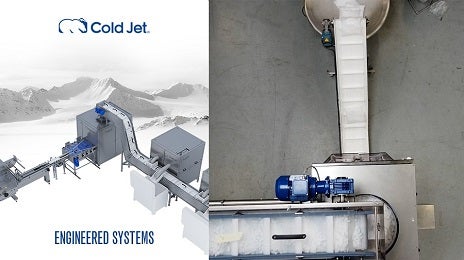 Cold Jet not only produces the most reliable dry ice production systems on the market. It helps you build your ideal dry ice production plant.
Our Project Managers take you through a consultative sales process. From assessing the footprint of the area where the production plant will be installed to finding the most suitable process and automation equipment to make the project a reality.
Conveyor belts, metering and dosing systems, packaging machines. Our Project Managers are there to find the best solution according to the needs of your operation.
Cold Jet is the trusted solution partner for all industries and applications requiring dry ice slices, blocks, pellets or nuggets. Whatever your dry ice production needs may be, we can build it.
With over 30 years in the industry, we are confident we can provide:
High-efficiency systems
Automated metering systems
Superior quality dry ice
Lights-out production
Lowest total cost of ownership
Industry Leading service and support
And much, much more