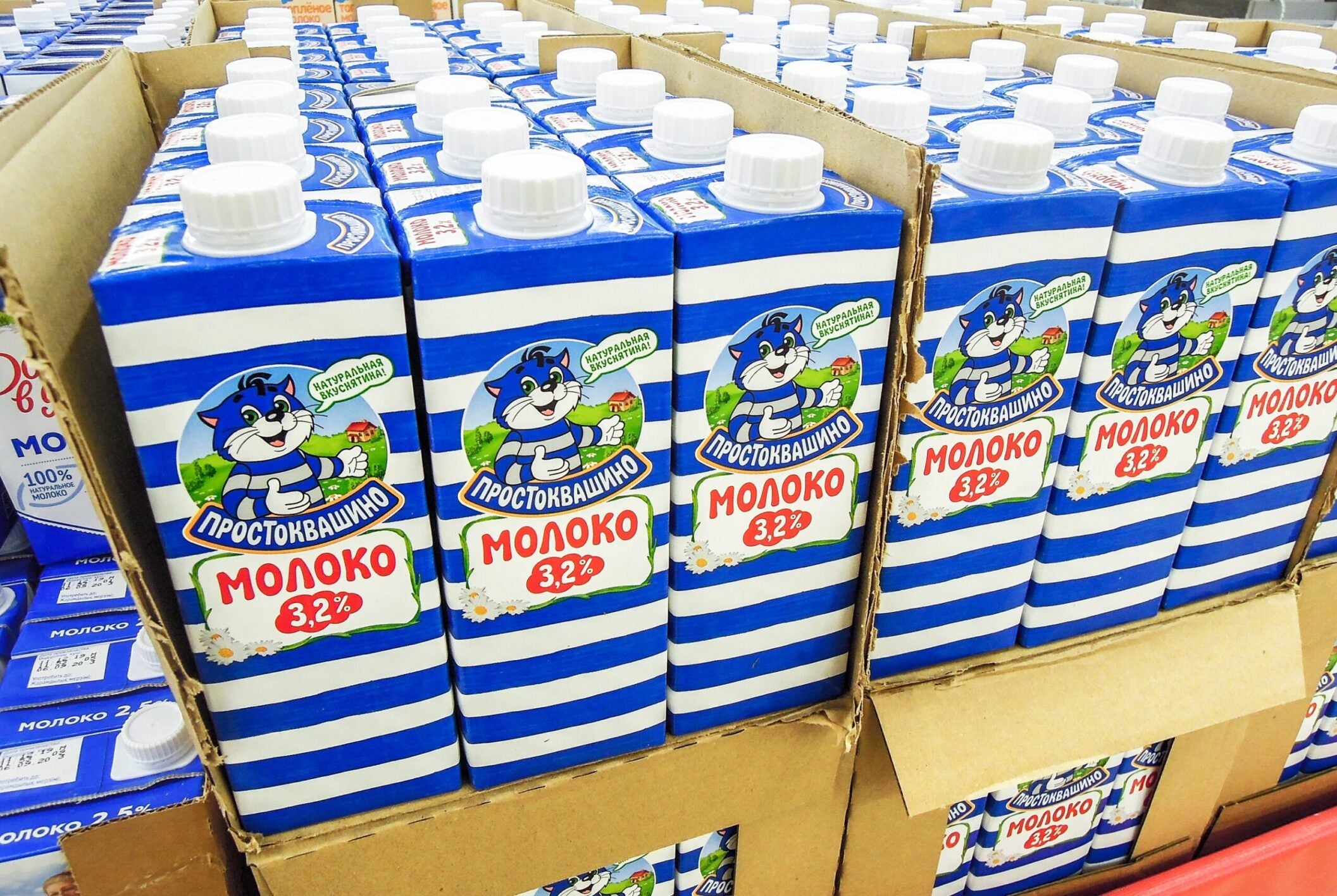 Danone CEO Antoine de Saint-Affrique has stood by the dairy and baby-food manufacturer's decision to continue doing business in Russia.
In the wake of the invasion of Ukraine, the French giant has said it will "suspend" investment in Russia but continues to manufacture and distribute products locally.
Speaking to The Financial Times, de Saint-Affrique said: "It is very easy to get drawn into black-and-white thinking and demagogic positions but, in the end, our reputation is about our behaviour.
"We have a responsibility to the people we feed, the farmers who provide us with milk, and the tens of thousands of people who depend on us."
Danone has more than a dozen factories in Russia, where it sells products under brands including Activia yogurt, Nutrilon infant formula and Prostokvashino milk.
Russia, where Danone is one of the largest multinational food manufacturers with local production, accounted for around 5% of the group's revenues in 2021. Ukraine made up less than 1%. Last year, the Activia and Alpro owner generated EUR24.28bn (US$26.57bn) in net sales in revenues.
Businesses across industries have reviewed their presence in Russia, with some shutting down operations and others remaining.
In the packaged-food industry, Finland-based food manufacturers Fazer and Valio have announced they are to exit Russia. Denmark-based dairy giant Arla Foods has said it is starting work to "suspend" its business in the country.
Today, de Saint-Affrique, who took the helm at Danone in September, presented his strategy for the business.
Speaking to analysts, CFO Juergen Esser, referring to Danone's announcement to suspend its investment in Russia, said: "We unwound ringfencing all investments to protect the P&L. We are stopping any non-essential cash-outs, basically, and, last but not least, ensuring access to liquidity and roubles.
"We are cash generated [in Russia] in roubles, we are self-sufficient and we are doing everything to make sure that we have a very fluent exchange with our suppliers and with our customers."
He added: "We are obviously managing the situation extremely closely. All the options are on the table. We keep flexibility and we do that in very close co-operation and alignment with the French government."
Additional reporting by Simon Harvey.
For more on Just Food's coverage on how the conflict in Ukraine is affecting the food industry, please visit our dedicated microsite.