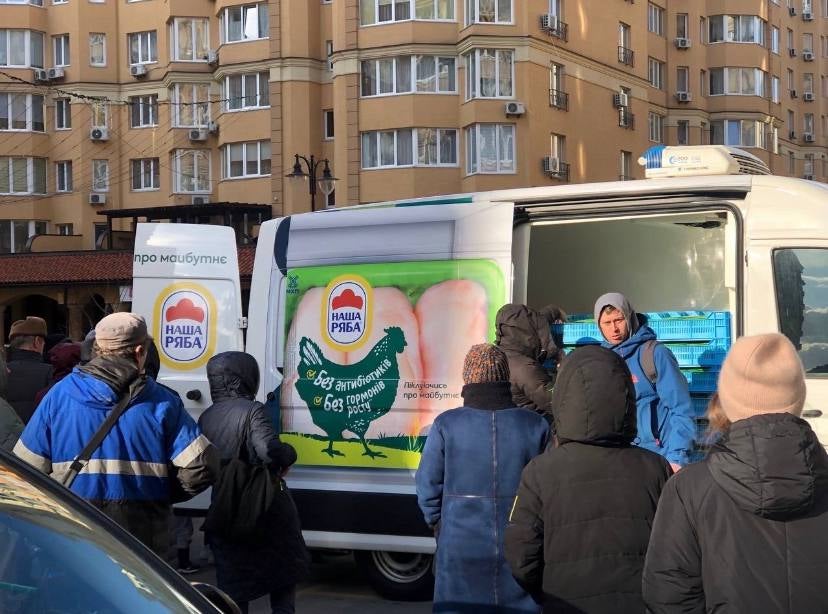 MHP is seeking bondholder approval to defer interest payments and avoid a claim on assets as Ukraine's major poultry processor grapples with disruption from the ongoing conflict.
The London-listed business, which has managed to maintain an element of supply in Ukraine despite damage to one of its warehouses from shelling, said it missed an interest payment on its 2029 bonds due to be paid on 19 March and is also seeking concessions for its 2024 and 2026 notes.
While MHP is effectively already in default, the company has requested a 270-day extension for the March payment on its 2029 securities to avoid a so-called event of default, whereby lenders could demand the full return of their capital or seize assets pledged as security for the bonds. That eventuality would materialise after a 30-day grace period from the scheduled payment date.
In a stock-exchange filing today (21 March), MHP also noted it is "unlikely" to be able to pay interest on its 2026 and 2024 bonds due on 4 April and 10 May, respectively, which would lead to the same set of circumstances.
MHP is responsible for about half of chicken production in Ukraine and is also a producer of ingredients including corn, sunflowers, wheat, rapeseed and soybeans conducted in the Sumy, Kyiv, Vinnytsia, Ternopil, Khmelnytsky, Lviv, Ivano-Frankivsk and Dnipropetrovsk regions.
Previously, the company announced it would be unable to issue its annual results scheduled for 24 March due to the disruption caused by Russia's invasion, which has forced the business to halt exports amid logistical limitations.
"The company has experienced a number of significant disruptions and operational issues within its business, while undertaking extensive and continuous humanitarian efforts," MHP said today.
It added in the context of the concessions sought from bondholders: "The company is launching the consent solicitation in order to help preserve its liquidity in a very turbulent and uncertain environment, which will assist it in ensuring the continuity of its business in the short, medium and long term.
"In light of the upcoming sowing campaign, the company must continue its current operating activities so that it can ensure the production and supply of grains to Ukrainian consumers and be ready to begin exporting again when the opportunity arises."
MHP added the proposals, which also apply to the 2026 and 2024 bonds, "will allow the company to focus on its operational objectives and business continuity in this unique and challenging environment".
Last week, the company said a fire broke out at the rented poultry warehouse in the village of Kvitneve in the Kyiv region on 12 March, destroying US$8.5m of frozen chicken products. "It was the largest warehouse in Ukraine used for the storage of frozen products and predominantly used by large retail chains in Ukraine," MHP added.
At the same time, the group said about 8,500 tons of poultry was at risk because of limited access to other warehouses in southern Ukraine and the Kyiv region due to damaged roads and railways. It put the "potential" financial impact at more than $20m.
For the first nine months of 2021, MHP booked revenues of $1.65bn, a 16% increase from a year earlier. Export revenues stood at $843m, up 11%.
Operating profit more than doubled to $416m, while net profit was $377m, compared to a net loss of $109m in the corresponding period.
For more on Just Food's coverage on how the conflict in Ukraine is affecting the food industry, please visit our dedicated microsite.