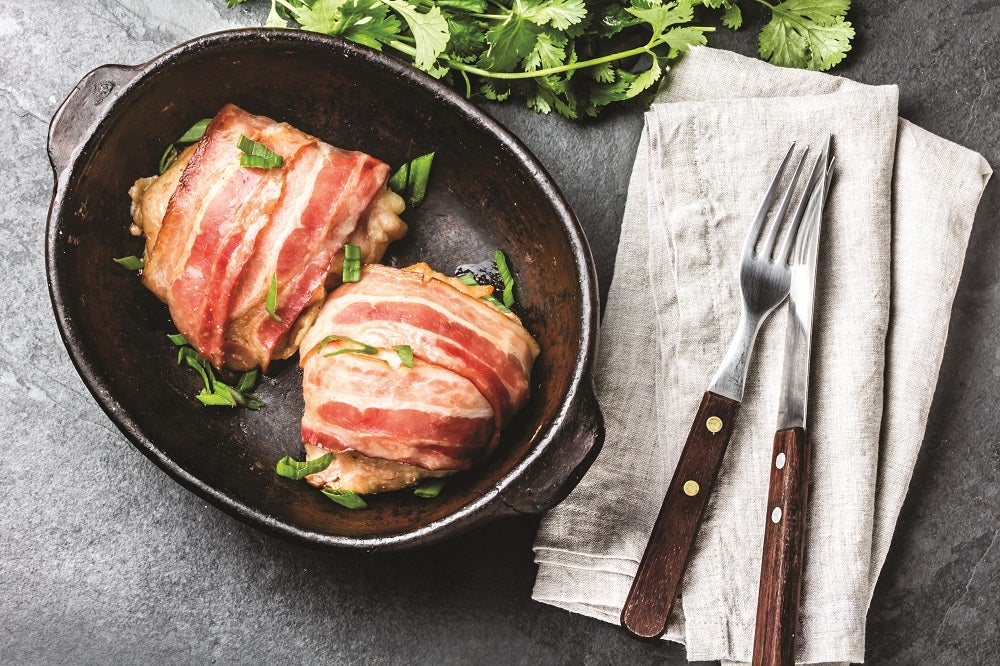 A recent report by GlobalData[i], shows that trends around meat and meat alternative consumption have changed. A rise in cost of food due to inflation, sees consumer behaviour altering as some try to save money by cutting down on 'pricier products.' It is now imperative for brands to demonstrate the value for money of their products by focusing on high quality, which can be a driving factor in the consumers' selection process, as can the promotion of products that are flavoured or smoked.
A GlobalData survey[ii] shows 64% of consumers globally say that they are always or often influenced by how a product impacts their health and wellbeing. The same survey also suggests that millennials are particularly likely to be enticed to try products with different flavours. For meat producers, this means providing high quality, delicious products that consumers want, while also reducing costs by using both equipment and labour more efficiently.
Ham and bacon are foods that have been family favourites for centuries, using natural ingredients and age-old smoking techniques that promote wholesome and natural products. Now, modern techniques are redefining these products by making them healthier with reduced salt and improved cooking and smoking techniques.
A recent webinar produced by industry leading GEA Food Solutions outlines some of the most common issues of meat processing today. The presentation details how meat products can be processed more efficiently, while maintaining their high quality, ultimately providing the consumer with the delicious product they love; at a price they can afford.
Six main challenges
The webinar, hosted by Willem Poos, Product Group Owner (Marination) and Wim Sturm, Product Sales Manager, both of GEA Food Solutions, outlines how the final quality of sliced and packed ham or bacon products are directly related right from the start of the manufacturing process. From the quality of raw materials used, to marinating, tenderising, and tumbling, all the way through to cooking, smoking, slicing, and packing.
Six main challenges for the industry are highlighted during the presentation, backed by an online, real-time poll of producers:
Product yield and profitability
Time taken for processing
Hygiene and easy cleaning of equipment
Handling of products (manual labour) and possible contamination risks due to handling
Consistency and repeatability of colour and flavour
Quality of final product, slicing and packing
During the following discussion, the GEA team proceeds to break down each of these processes into steps for best practice, starting with looking at the quality of the raw materials (pre and post slaughter) and defrosting of frozen meats, as delivered to the processing plant.
Defrosting
The importance of this step is highlighted by Willem Poos who explains that holding water and retaining protein is key. With the current trend of reduced salt and nitrates, this is even more important in terms of shelf life. GEA are pioneers in a process that uses steam under vacuum to efficiently defrost meat without scalding or causing denaturation of proteins.
Currently leading the market, the innovative ColdSteam process features significant reduction of defrosting times and increased yield, with reduced weight loss through purge (drip loss).
Optimal marination (injecting)
One of the most important steps, injection of brine into the product. Challenges examined in the presentation include issues with colouring, salt deposits and the use of too high pressure. Poor dispersion of brine, and uneven colouring, are attributed to needle pattern and clogged injection needles with such issues going on to lead to reduced shelf life and a poorer quality product.
Poos and Sturm use videos to illustrate their points and show how GEA equipment can help in alleviating the following challenges:
Avoiding clogged needles: GEA OptiFlex needles flex and recover their shape when encountering bone-in parts, so prevent bent or broken needles, which means optimal injection performance. Additionally, an automatic cleaning solution, available from GEA, means that needle assemblies can be swapped out for clean ones very quickly. The cleaning process also offers a more thorough and hygienic clean, including ultrasonic and UV, reducing risks.
Avoiding brine contamination: GEA uses a gravity assisted ScreenFilter which filters out small meat particles so the brine can be recycled from the injector, whilst avoiding clogged needles because the brine is cleaner.
Removing excess brine on bacon: GEA MultiShakers provide transport, product spreading, brine settling and removal of excess brine in injection lines for bacon. Featuring a flip over conveyor, the first MultiShaker is used to shake-off excess brine and close off needle holes, locking the brine in the product. A second MultiShaker can also be used to prolong shaking time, increasing activation of ingredients and protein for improved brine retention and less purge (drip). An additional benefit of this process, explains the team, is that when you weigh the product after the shaker, you have a more accurate measurement as you know the brine is inside the product.
Further, if your downstream process includes tumbling, this can allow for shorter tumbling times, thus potentially increasing tumbling capacity and lowering the impact of tumbling on the product (deformation of square bellies).
Tenderising ham
Tenderising contributes to release of tension within the meat product and allows for less shrinkage downstream. Additionally, an increase in product surface area improves brine distribution and binding within formed hams. GEA's MultiCarve can alter various parameters such as pressure and speed on the top roller to make the tenderising either more or less aggressive, and the rollers follow the contour of the product, so the whole muscle is tenderised.
Tumbling, moulding, and forming
The tumbling process needs to be tough enough to extract the proteins ready for moulding, forming, and then slicing. Although it is noted in the presentation that for bacon, you should use minimal tumbling, with shaker and flip-over being the more preferred method. GEA's ScanMidi and ScanMini's tumbling and massaging functions help ensure consistent brine and marinade distribution, with advanced features such as continuous vacuum to optimise distribution of brine. This process improves protein extraction, product yield and colouration.
Drying, cooking, and smoking
Food producers are always looking to increase efficiency and bring down costs, without affecting the quality, colour consistency, or authentic flavours. Conventional methods of cooking and smoking involve high levels of handling, which as well as increasing contamination risk, is also time wasteful. Further, if the product is not fully dry, the result is uneven attachment of smoke which could affect colouration.
GEA's continuous production methods feature inline smoking solutions for bacon, employing not one, but two CookStars to ensure drying, cooking, and smoking evenly, in a fully automated line.
Slicing and packaging
Any issues that occur with slicing is usually from up-stream. Getting all the previous steps correct will eliminate these issues and GEA equipment solutions are designed using its extensive experience with ham and bacon products.
Water binding is key
Wim Sturm sums up the presentation with some thoughts on a holistic view of the entire process: "Some of the issues may start showing up when we are slicing and packaging – the product starts tearing. But the root cause of these issues could be in defrosting, injection, tenderisation or tumbling.
"Water binding is key, throughout all the steps. In the final steps of drying and smoking, if the water binding is not optimal, that means the water will evaporate and we will lose weight and with that, loss of yield. We must optimise the water binding from the start. From defrosting, all the way up to final curing. We call it water holding capacity because it's holding the water inside the product. That's where we want it to be."
At times extremely detailed, this presentation shows how current challenges in the industry can not only be addressed, but producers can make ham and bacon processing more efficient, hygienic and time saving, and with reduced handling, allow for more capacity into production lines.
For further information on GEA Food Solutions, including those featured in the webinar, download the paper below.
---
[i] Innovation Update Q4 2022: Meat and Meat Alternatives A digest of innovations in meat and meat -free alternatives – January 6th, 2022
[ii] GlobalData 2022 Q3 global consumer survey; GlobalData 2022 Q2 global consumer survey