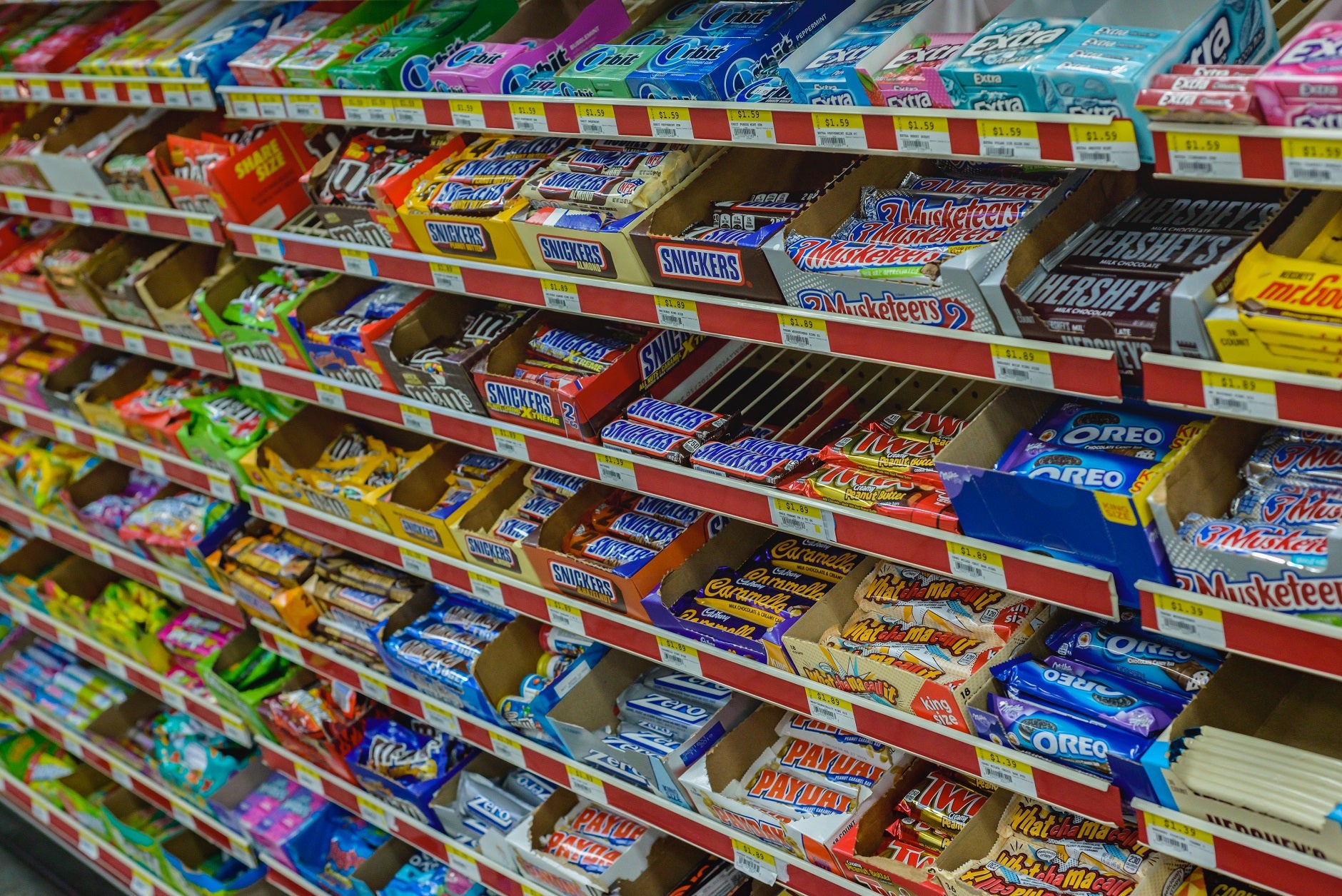 US consumers continue to have a collectively prolific sweet tooth, showing no signs of shying away from continuing to buy confectionery despite significant price increases at retail over the last two years.
Price increases due to the highest rate of food inflation in 40 years, supply chain improvements over the previous two years, a return to celebrations and gift-giving, and the fact confectionery is seen as an affordable indulgence (even more so in inflationary times) all combined to grow the US market in 2021. Confectionery category dollar rose by a very healthy 11.1% in 2022 over 2021, and by a whopping 22.1% over 2019, according to a new report from US trade body the National Confectioners Association (NCA).
Total US confectionery sales reached a record US$42.6bn in 2022, up from $36.9bn in 2021.
Chocolate sales at retail were $29.9bn in 2022, followed by non-chocolate at $15.4bn, and gum and mint sales at $3.2bn, the NCA said.
Meanwhile, IRI numbers show that, in tracked channels, chocolate sales were $18.2bn in 2022, in the 52 weeks to 1 January 2023, up 9.1% on the previous year. Non-chocolate sales rose 13.8% to $10.3bn. Gum and mint sales were $3.6bn, up 13.8%.
Price increases have without question been the confectionery category's best friend. For example, the IRI data actually shows unit sales of chocolate actually fell 4.2% in 2022, while non-chocolate unit sales dipped 0.2%. Unit sales of gum and mint/breath freshener products inched up 0.8%.
How well do you really know your competitors?
Access the most comprehensive Company Profiles on the market, powered by GlobalData. Save hours of research. Gain competitive edge.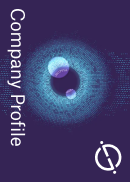 Company Profile – free sample
Thank you!
Your download email will arrive shortly
Not ready to buy yet? Download a free sample
We are confident about the unique quality of our Company Profiles. However, we want you to make the most beneficial decision for your business, so we offer a free sample that you can download by submitting the below form
By GlobalData
However, while a drop in chocolate and non-chocolate unit sales is a concern, it's not hampering the excitement and enthusiasm among brands in the categories. The opposite in fact is the case – the dollar sales growth is igniting a slew of new initiatives and activities, particularly among big packaged goods companies that play in US confectionery.
Take chocolate for example. Mondelez International CEO Dirk Van de Put said at the recent Consumer Analyst Group of New York conference the company is putting a major focus on chocolate as part of its growth strategy. He said company research on snacking shows consumers continue to make room for snacks in their grocery budget, despite rising prices, and that 60% of the consumers surveyed said they expect to spend the same amount or more on chocolate in 2023 as they did in 2022.
It's important to note that, while Mondelez is bullish on chocolate, the company is set to offload much of its gum business. Indeed, at the same conference, Mondelez's CFO, Luca Zaramella, said the company plans to become a more focused chocolate (as well as biscuit) company, which management believes will accelerate the company's top- and bottom-line growth.
US retailers also appear upbeat about the confectionery category. Walmart, Kroger, Albertsons and many others have increased the sizes of their confection sets and have been adding both big brand, emerging brand and early-stage brand SKUs to their respective assortments.
Retailers have also been doubling-down on secondary merchandising – both permanent and in-and-out – for confectionery. Because of its high impulse nature, confections are among the top products for off-shelf displays throughout the store, which helps to add to sales growth.
Food inflation has been slowing over the last few months. As a result, packaged foods companies aren't going to be able to increase prices at anywhere near the rate they were able to in 2021 and 2022. As such, both dollar and unit sales growth in the confectionery category is going to have to come primarily from the traditional methods – marketing, sales promotion, new product innovation and development, etc. – rather than primarily through price increases.
These are five areas where I see a strong organic opportunity for confectionery brands to do just that.
Innovation, new product development
As part of the new NCA report, Texas-based research firm 210 Analytics conducted a survey of 1,567 US consumers between the ages of 18 and 75. One of the more interesting findings from the survey is 61% of shoppers frequently or occasionally are looking for confectionery products they have not had before. This is a high percentage of consumers relative to what surveys show is the case in many other categories.
The fact is the growth of the US confectionery category has been built on continuous innovation and new product development, and there's much more room for it, particularly among larger companies that have in recent times outsourced most of the innovation to emerging brands. In other words, instead of innovating significantly in-house, they've acquired innovation via acquisition.
Hershey, Mars, Mondelez and Ferrero all have room for much more substantial research and development and new product development programmes in-house. The companies that invest in innovation internally are going to be the winners over the next decade.
Additionally, because so much innovation continues to be outsourced by the big players, strong opportunities will continue to exist for emerging brands and startups in confectionery.
Mindful indulgence
B2B chocolate maker Barry Callebaut has been doing extensive research into the category and potential sales growth drivers. One of its findings, which echoes my own research, is what the company calls "mindful indulgence".
Consumers want to indulge without compromising their well-being or the health of others. The most significant and fast-growing mindful intelligence trend in the US is the reduction of sugar in chocolate, according to Barry Callebaut's research.
Around 50% (and growing) of shoppers say they need chocolate to be lower in sugar. This is an already huge and growing consumer segment. Making chocolate products with less sugar (and even some without sugar at all) without significantly compromising on test, texture and scent is key to growing category sales. It might even be huge.
Alternative sales channels
The overwhelming majority of US confectionery products are bought by consumers in supercentres (Walmart, Target and the like) and supermarkets. In contrast, only a fraction of total sales come from other important retail channels like value stores, drug outlets, club locations and convenience stores and online.
Manufacturers can significantly increase confectionery category sales by putting more effort into these alternative channels. Doing so will require help from both the industry as a whole and most importantly from retailers in these channels. It can be done by increasing category space and product selection, along with creating more and better promotions targeted specifically to each of the retail channels. Marketing needs to support all this too.
Selling confectionery products online, including direct-to-consumer, is still in its infancy and in my analysis and opinion has nowhere to go but up.
More and better transparency
Another finding from the survey conducted by 420 Analytics is US consumers want more and better portion guidance. As an example, nine in ten consumers are interested in calorie and portion information.
In other words, consumers want more and better transparency and communication from brands. Sugar content, including sugar-free, and natural claims have among the highest interest.
Corporate and brand ESG is also increasingly important to consumers and can influence confectionery purchases, especially among younger shoppers.
Transparency is essential to create and build trust. On-package communications along with website and social media communication of ESG is key for brands in the category going forward.
Marketing and promotion
Regardless of how much consumers love a confectionery brand, it's a highly competitive category and, as a result, promotions are not only the norm but are required.
The 420 Analytics survey found bonus packs are the most out of all promotion types, which is valuable to know because it's a non-straight price discount type of promotion, which can often be more gentle on gross margins.
Promotion isn't a substitute for brand marketing though. Consumers said their mood while shopping, along with brand considerations are, along with price, the key deciders of what confections they buy.
The US confectionery category is one of the few that tends to do well in both good and bad economic times, even during recession. 
In times of high food inflation, the category also does well because it's an affordable indulgence. Consumers might have to cut back or eliminate durable goods purchases, restaurant meals and vacations, but they can justify spending $5 or more on a premium chocolate bar or other confection.
The category will continue to grow but at a smaller percentage because we're nearing the end of a period of large and frequent price increases. Instead, it's back to the fundamentals of sales growth.
Just Food columnist Victor Martino is a California-based strategic marketing and business development consultant, analyst, entrepreneur and writer, specialising in the US food and grocery industry. He is available for consultation at: victorrmartino415@gmail.com and https://twitter.com/VictorMartino01. You can read more of his columns for Just Food here.